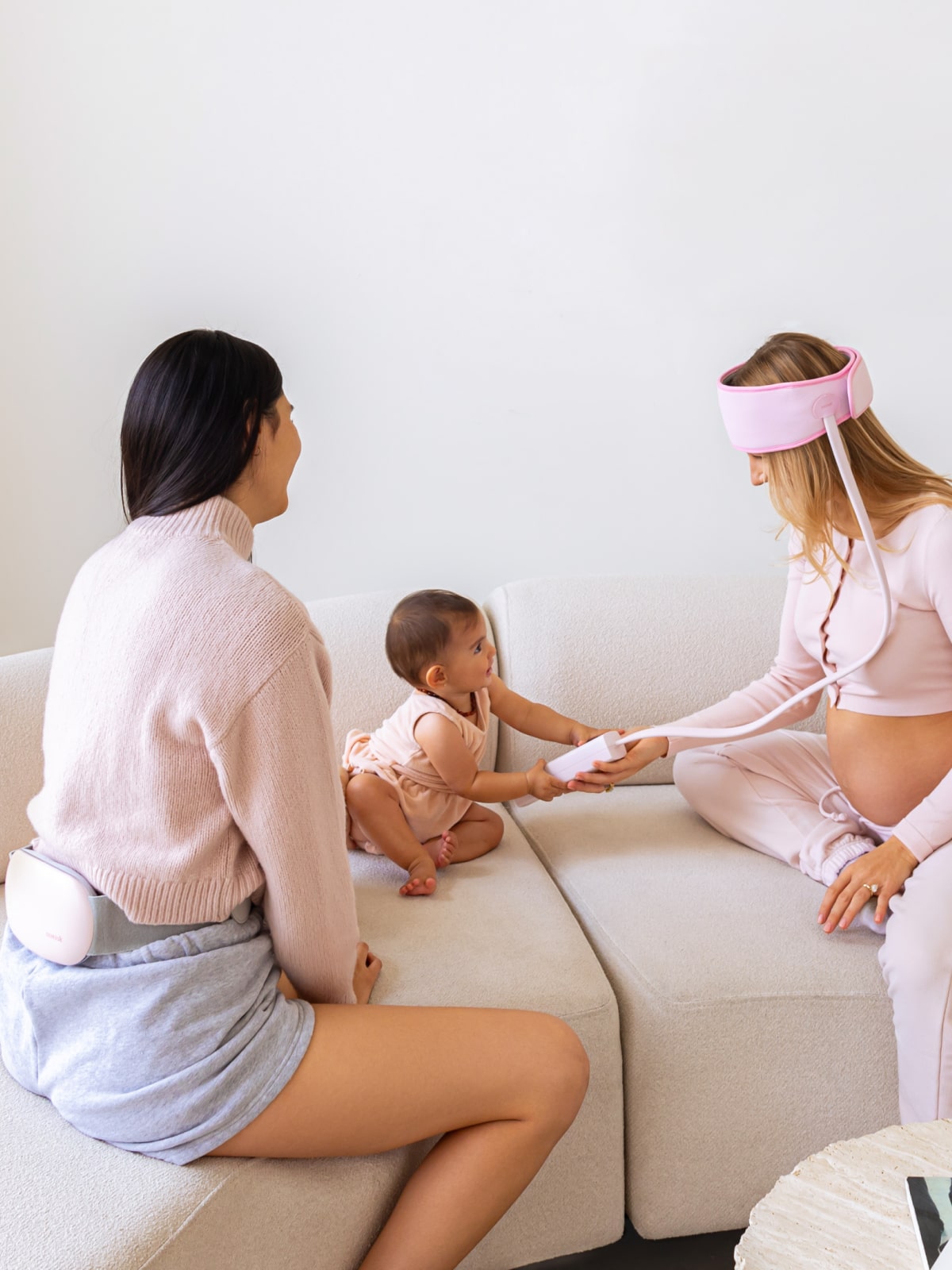 CHRISTMAS SALE UP TO 50% OFF
Top Gifts for Women
1. Maia: The Ultimate Relief for Period Cramps & Back Pain
Struggle with painful period cramps? How about lower back pain? With Maia's heat and massage therapy, you can experience life without discomfort.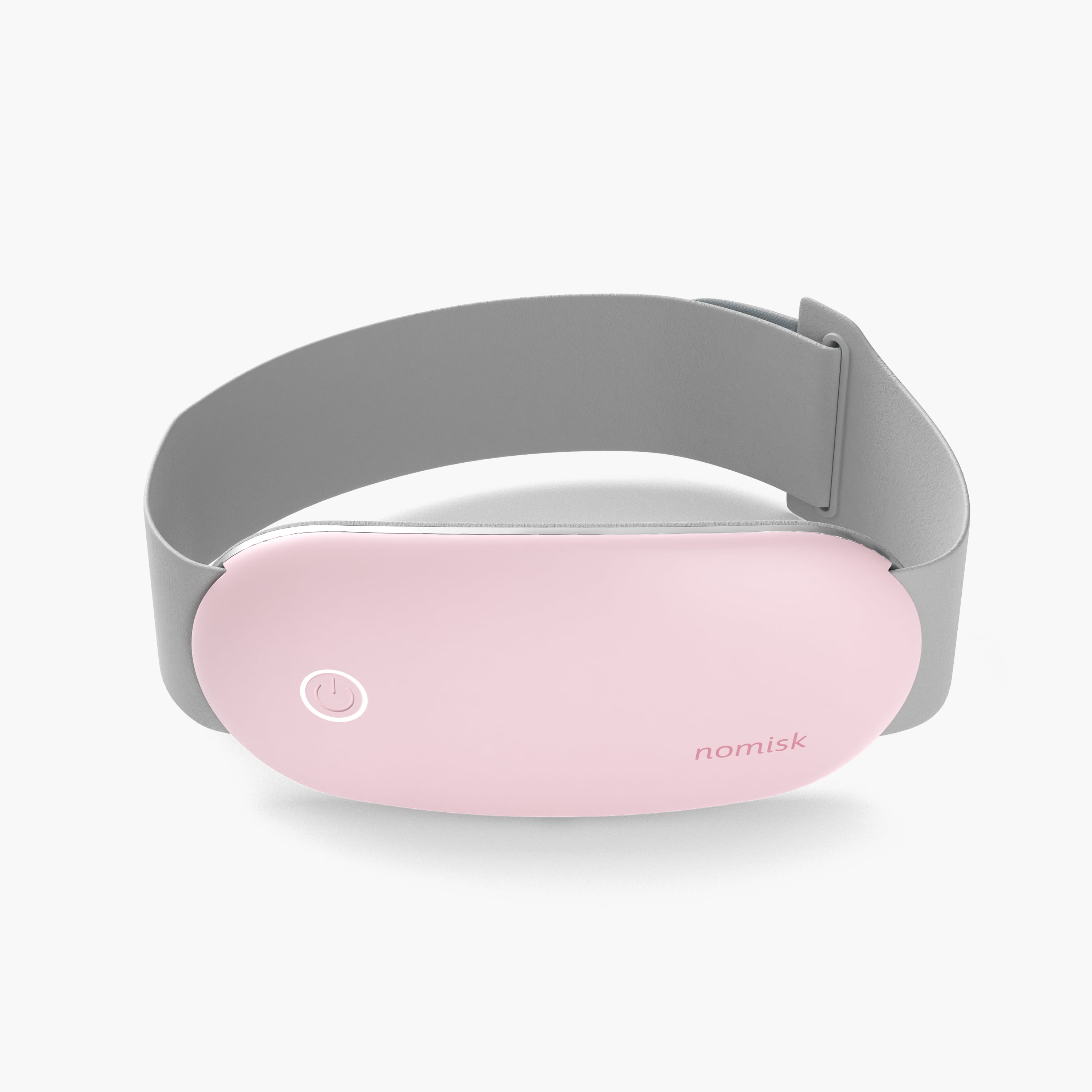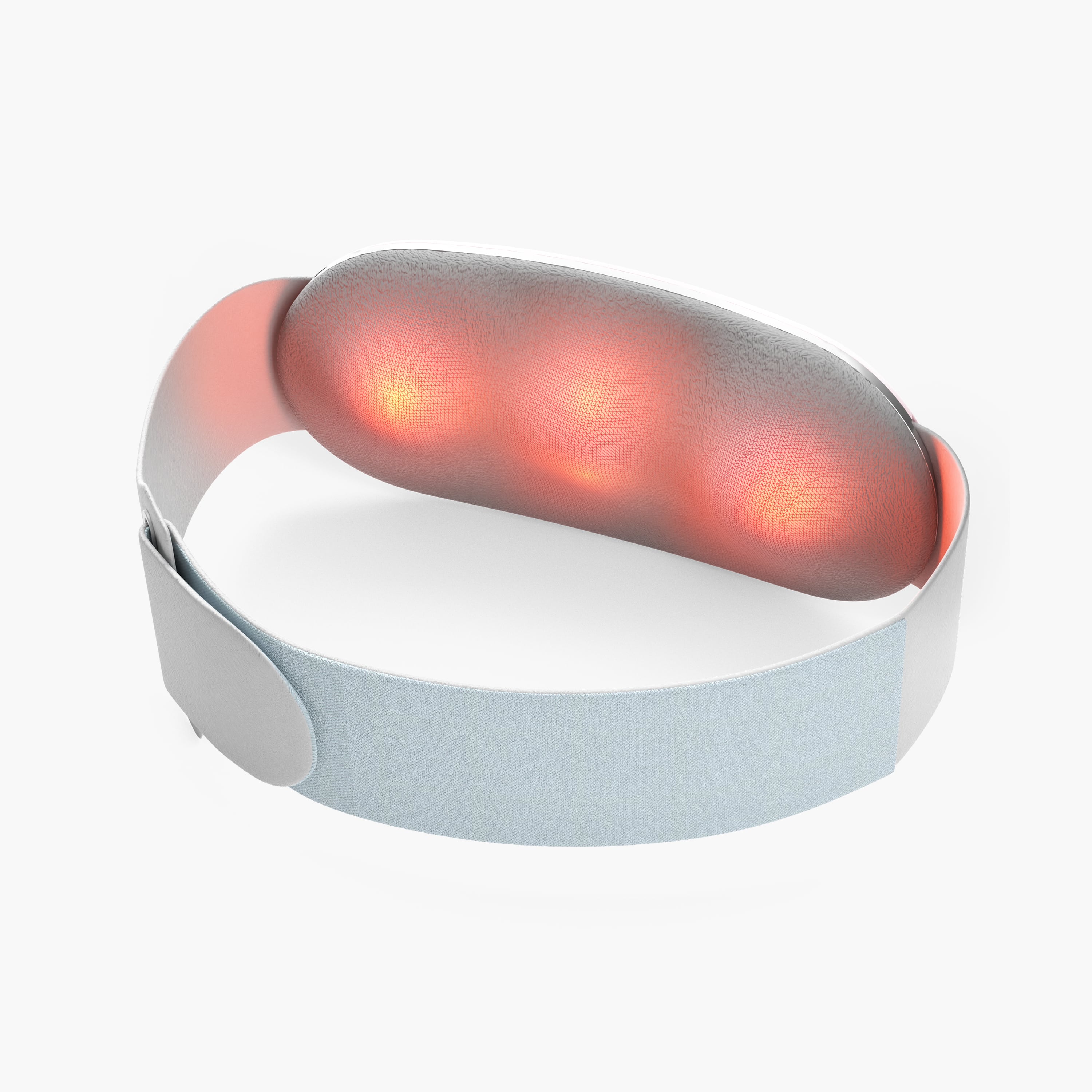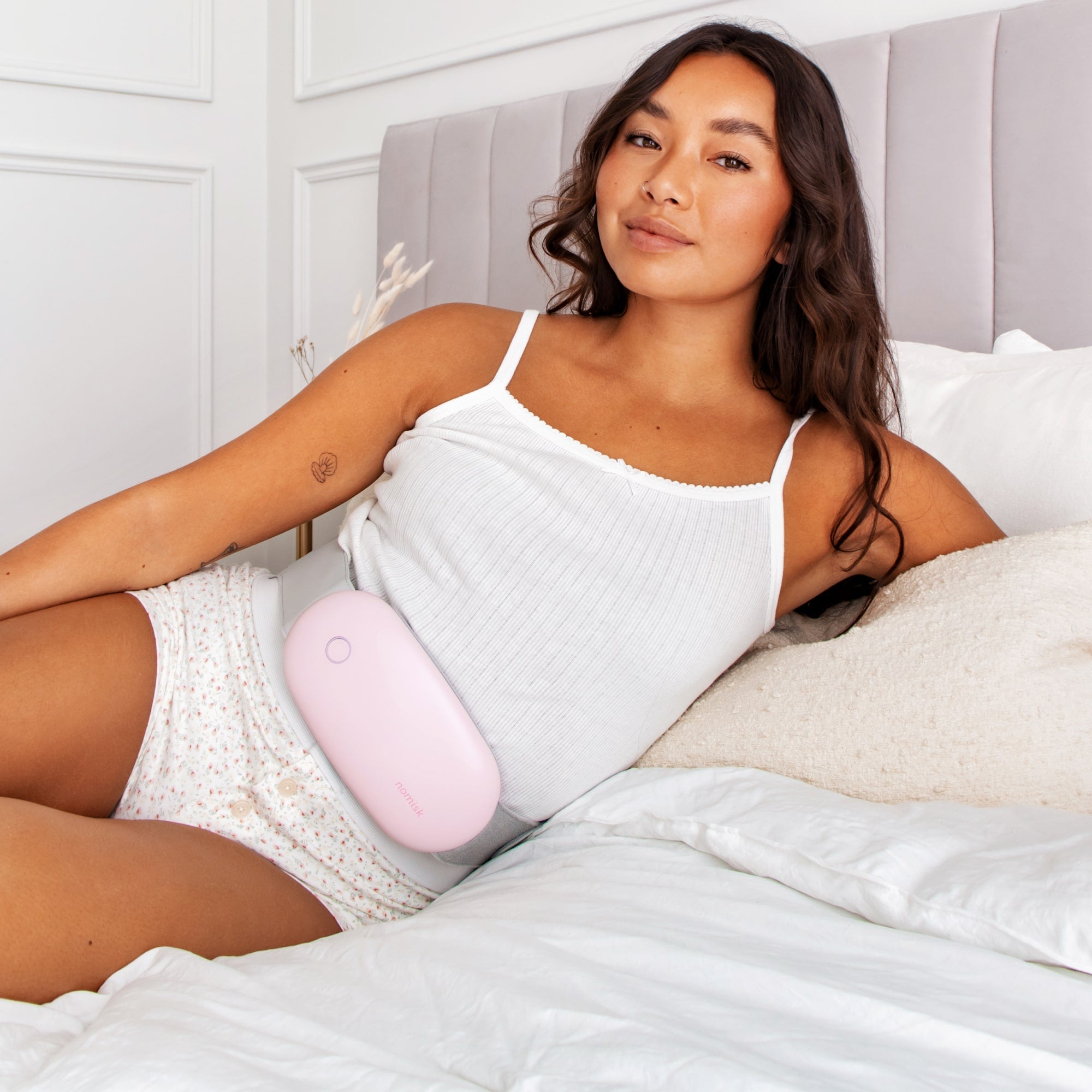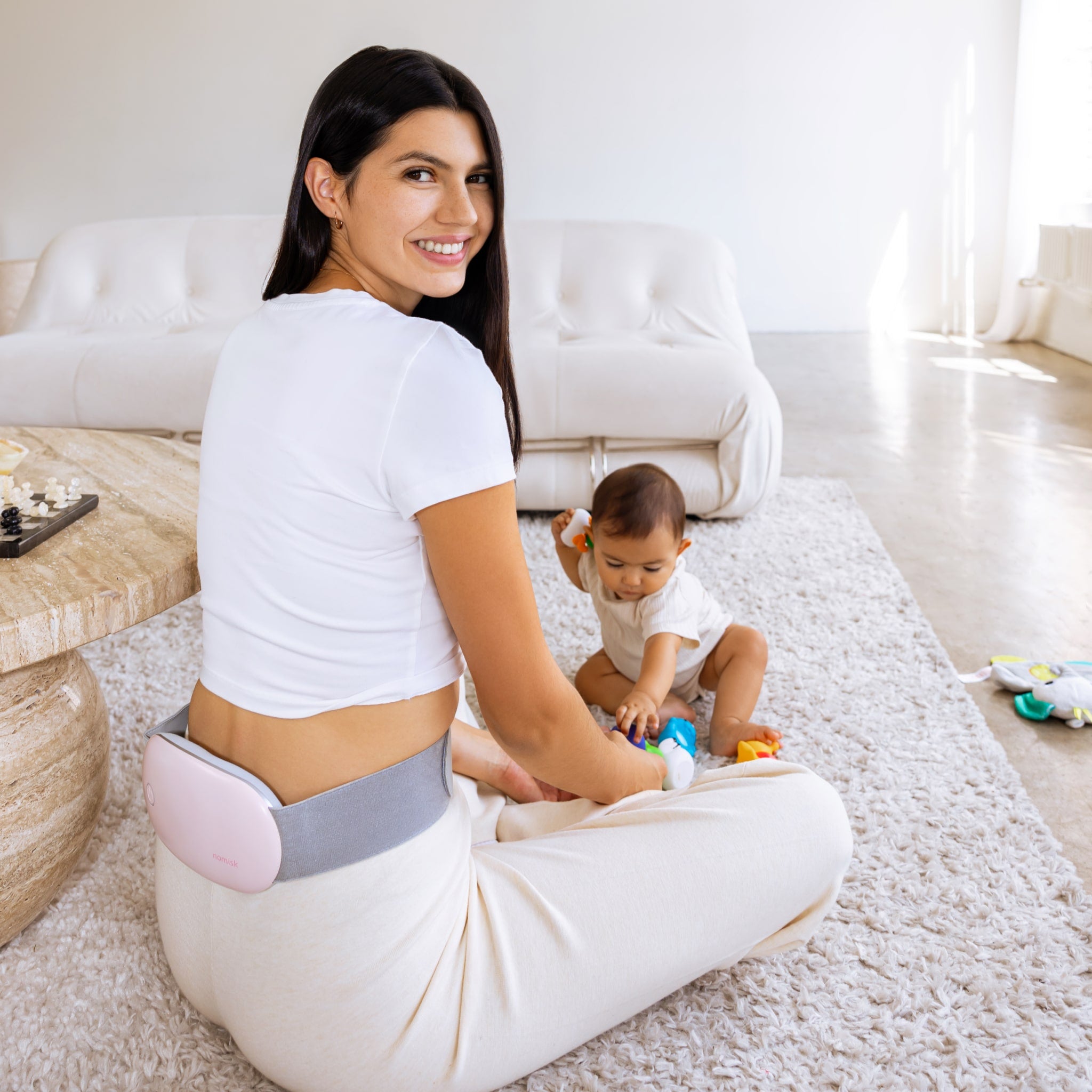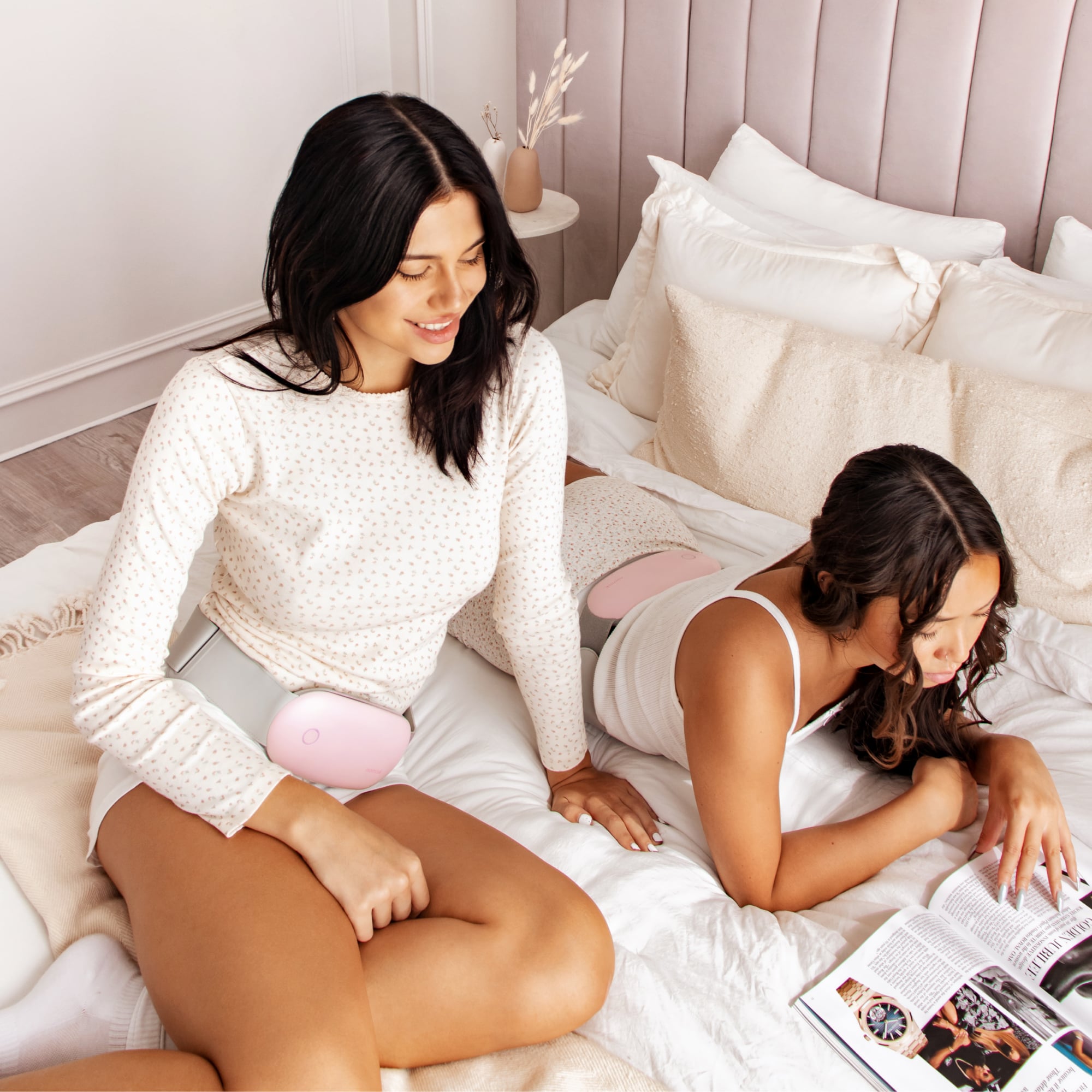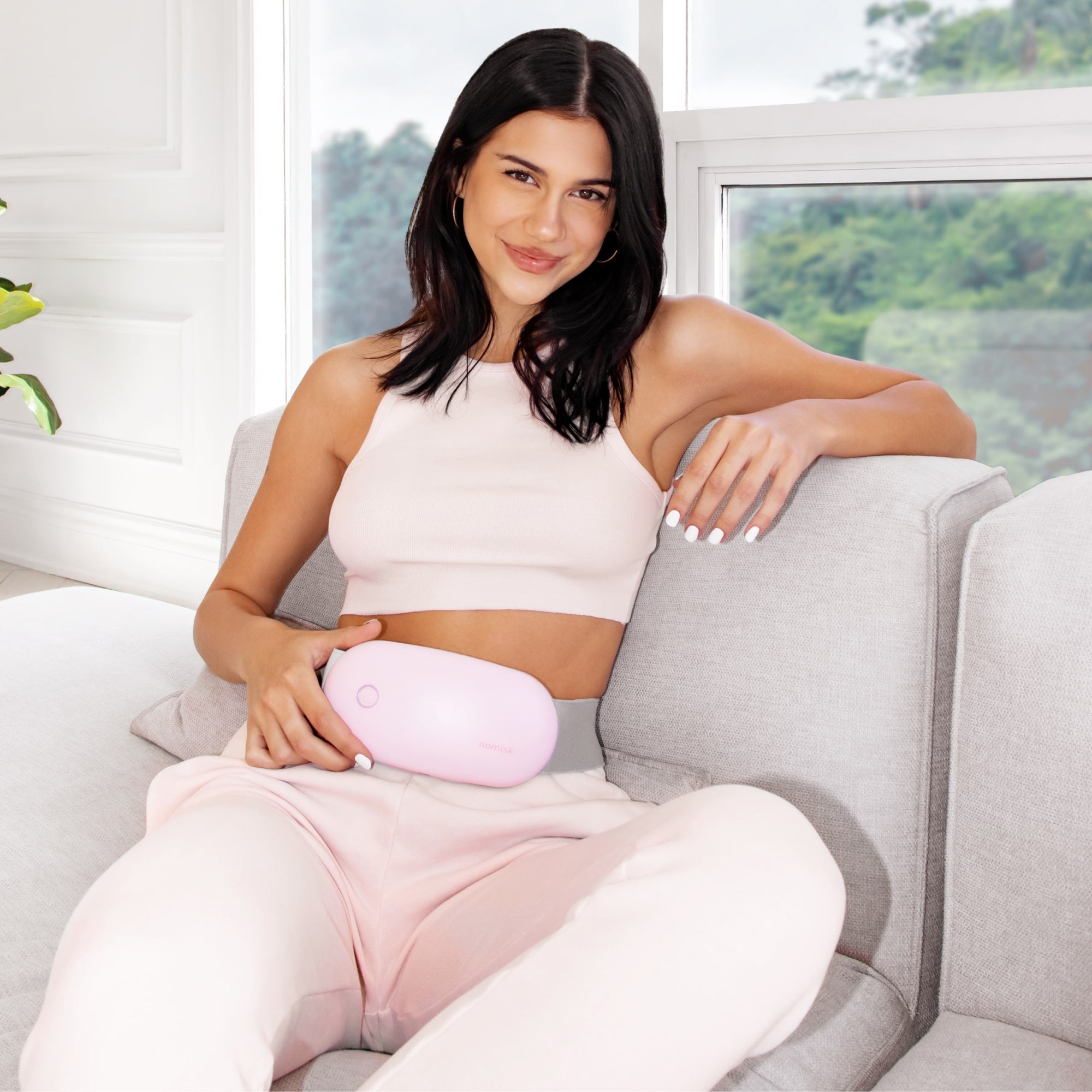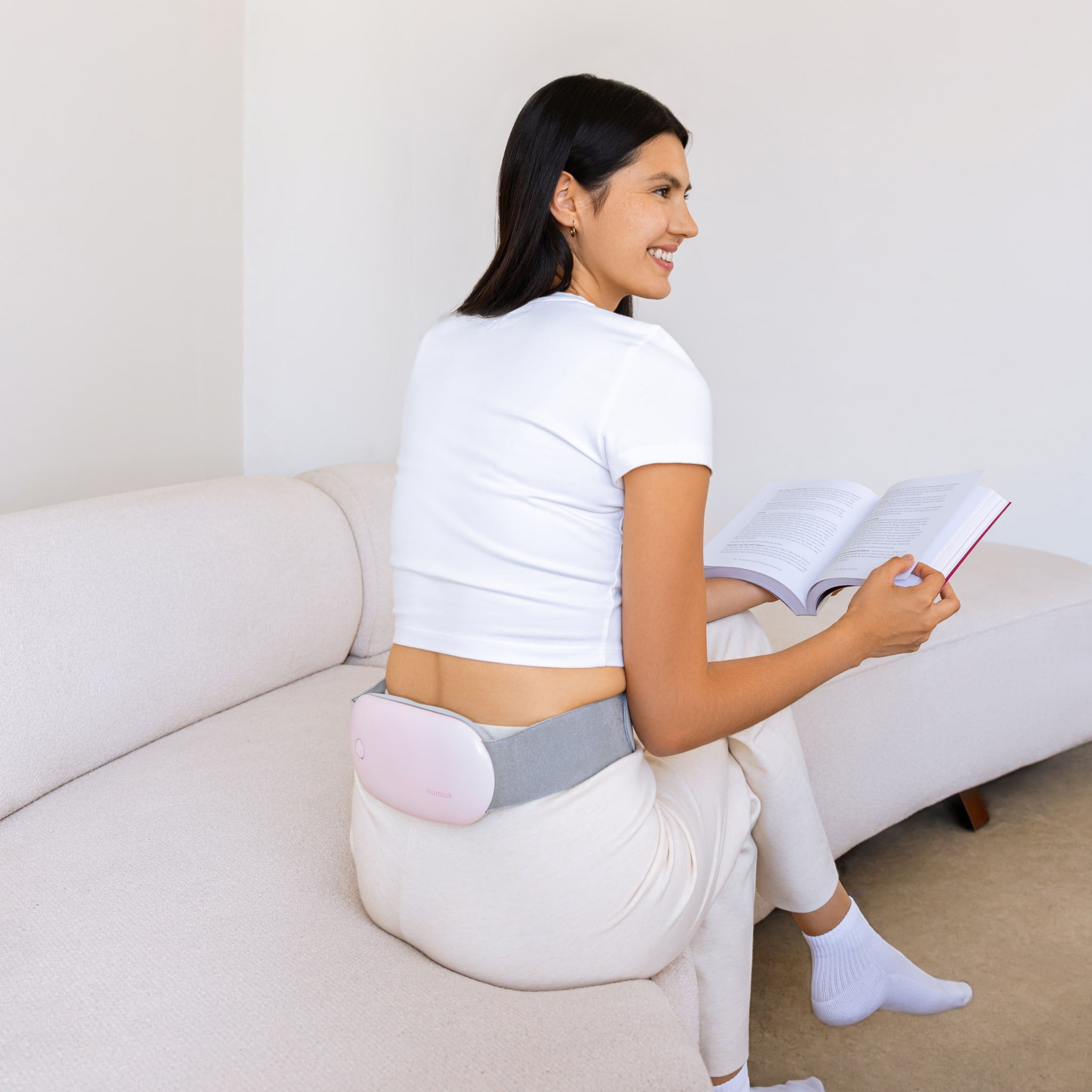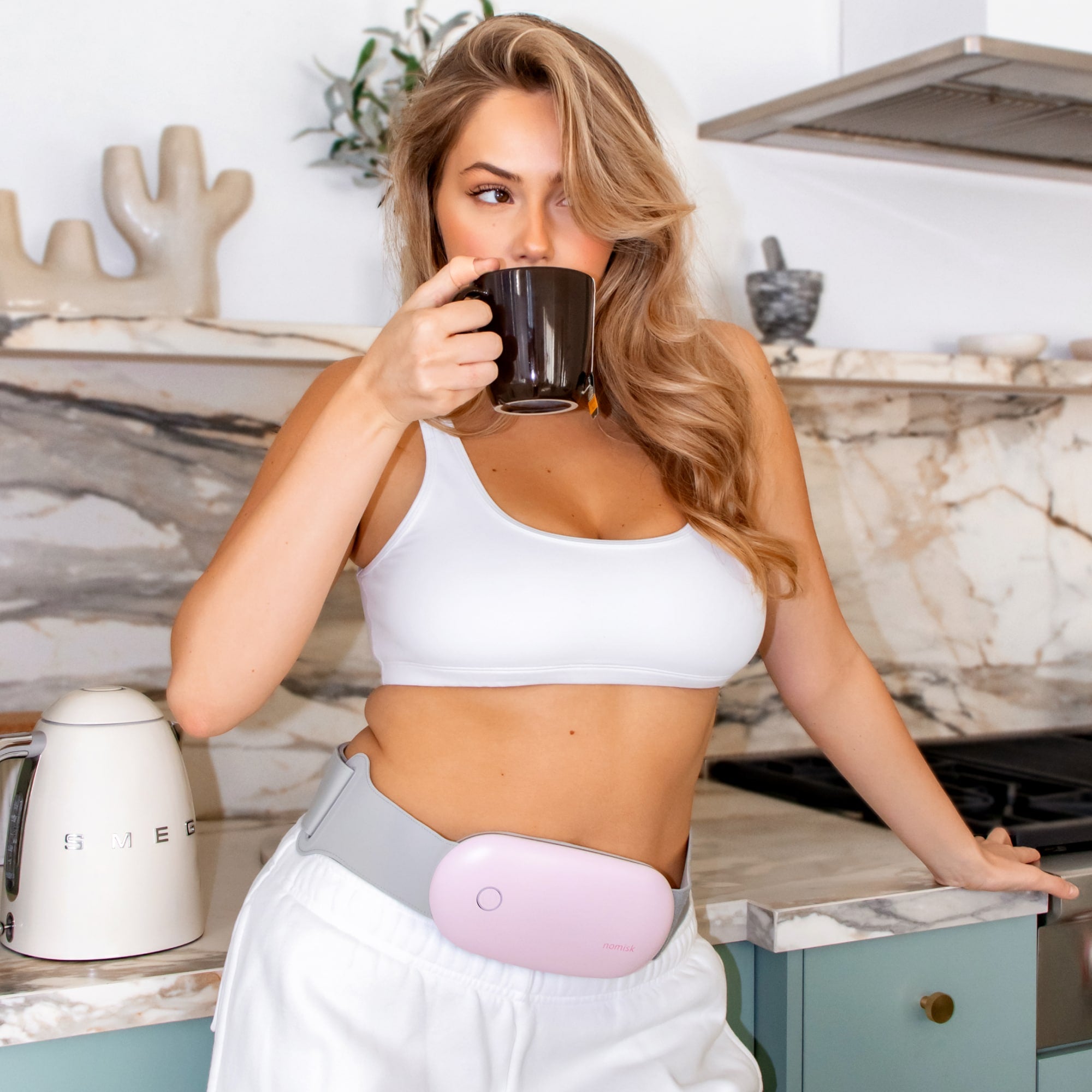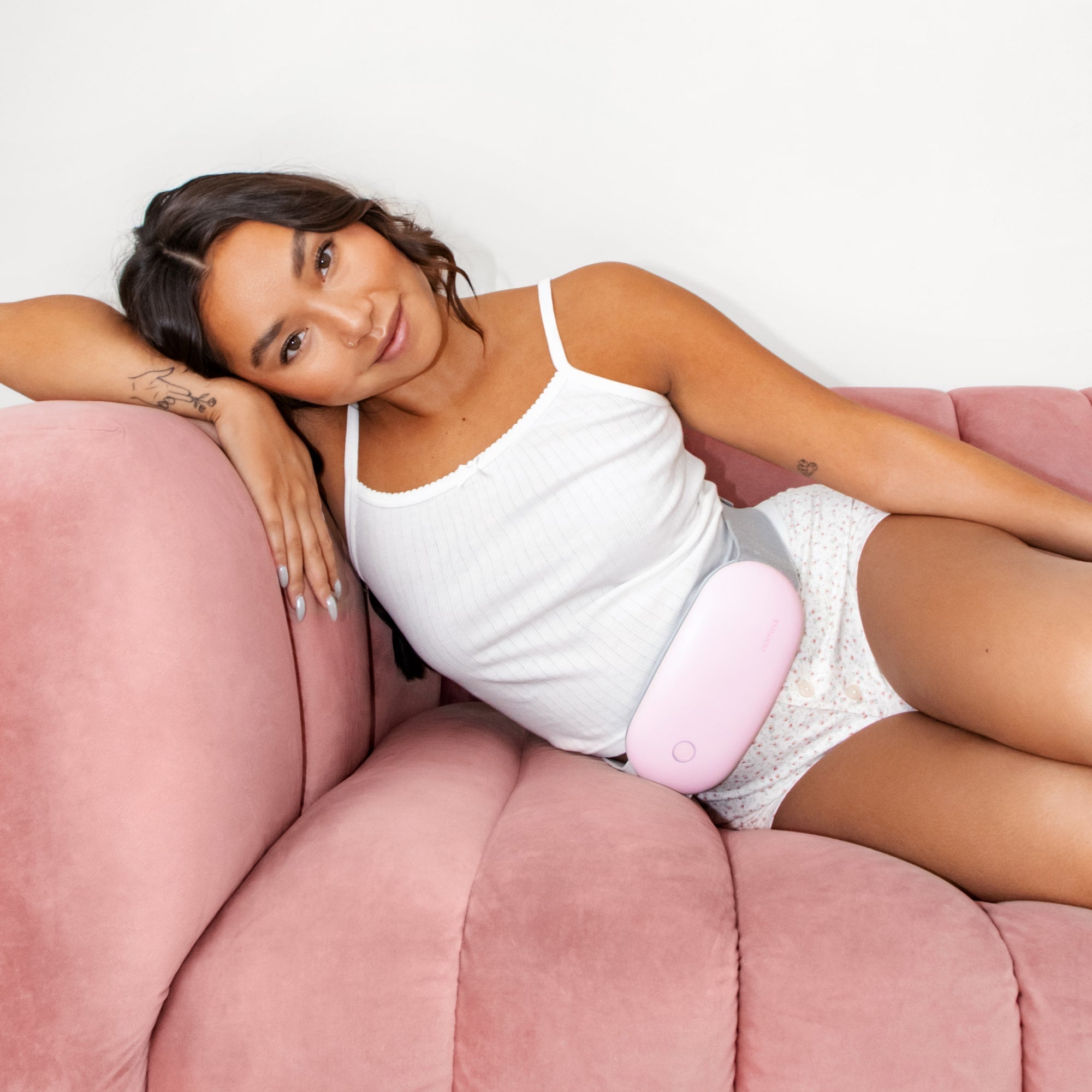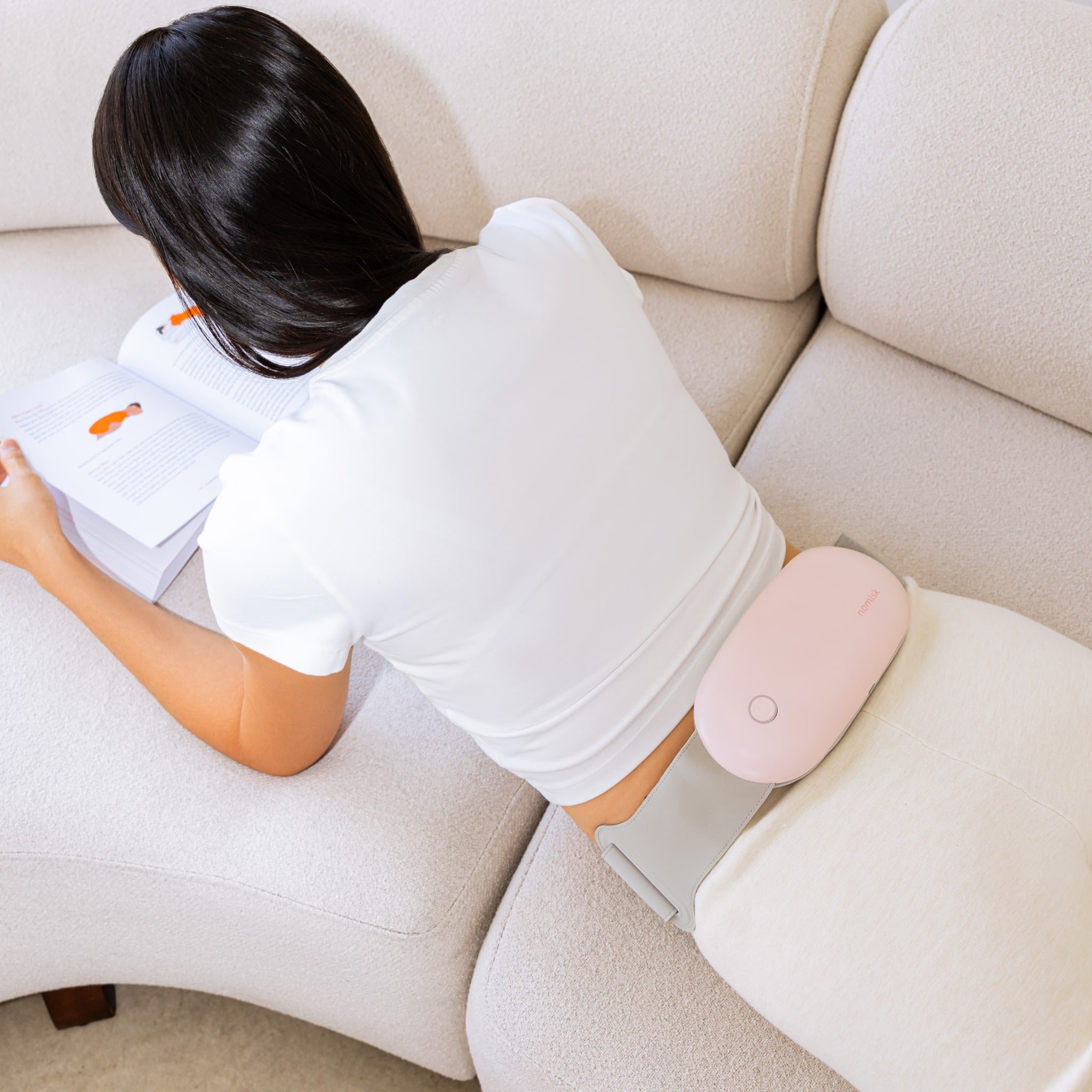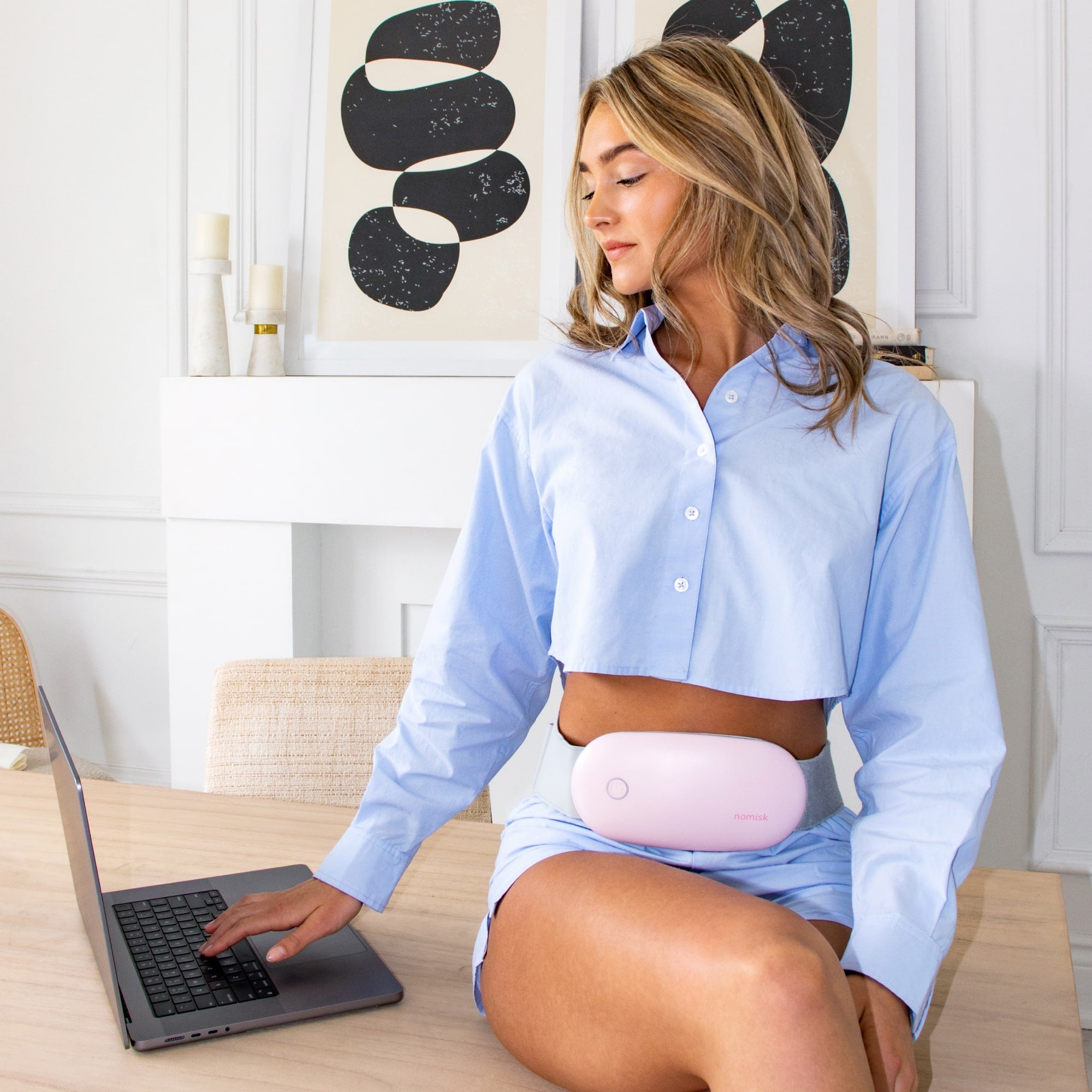 ---
Nothing says you care like the gift of comfort.

Maia can be worn on her front or back to soothe period cramps or lower back pain. Using heat and massage therapy, this thoughtful present will remind her of your love and care every time she uses it.

Help her find relaxation and relief, even on her toughest days.
2. Kore: Headache Relief Redefined
Wave goodbye to headaches. Kore's heat and massage combo targets pain, bringing back your focus.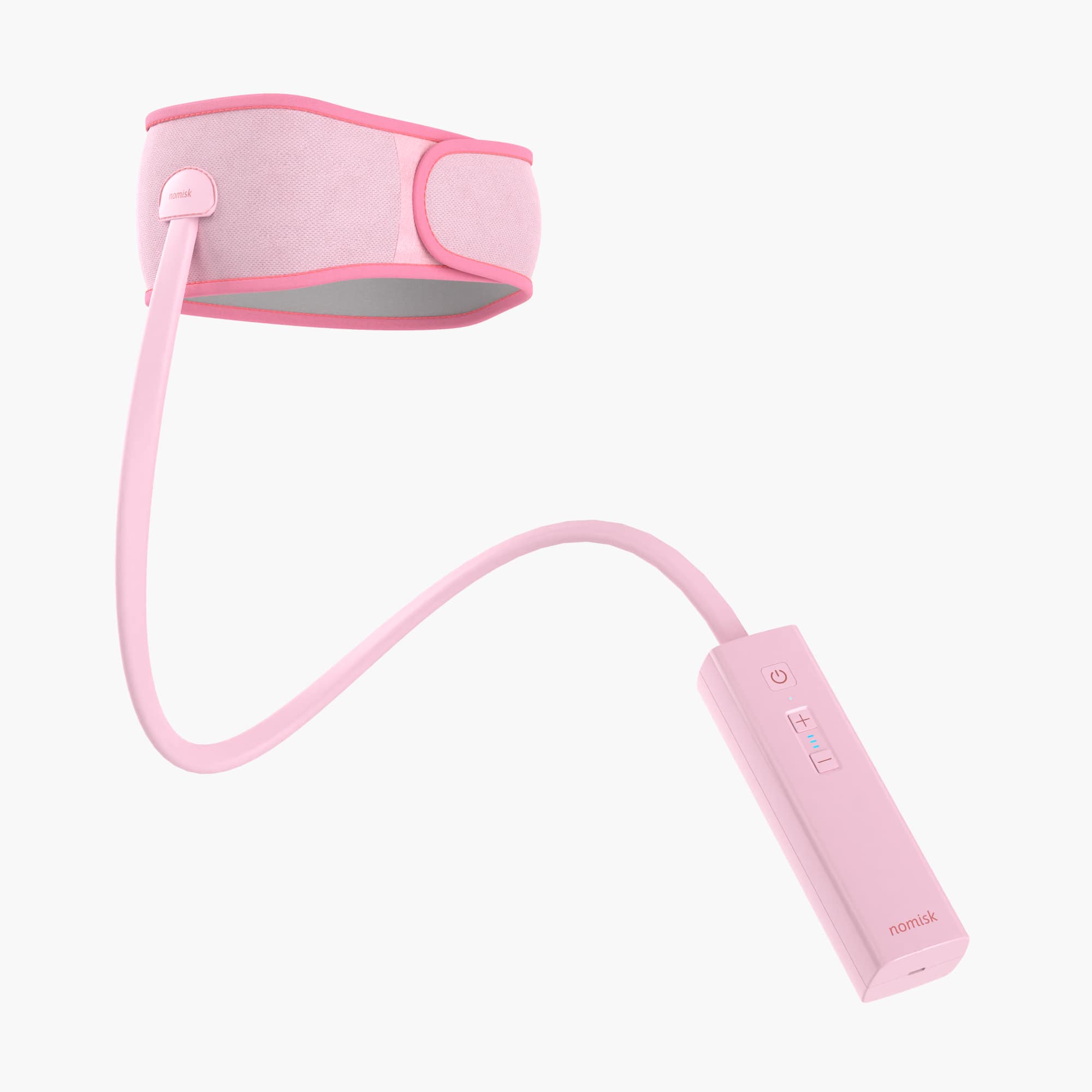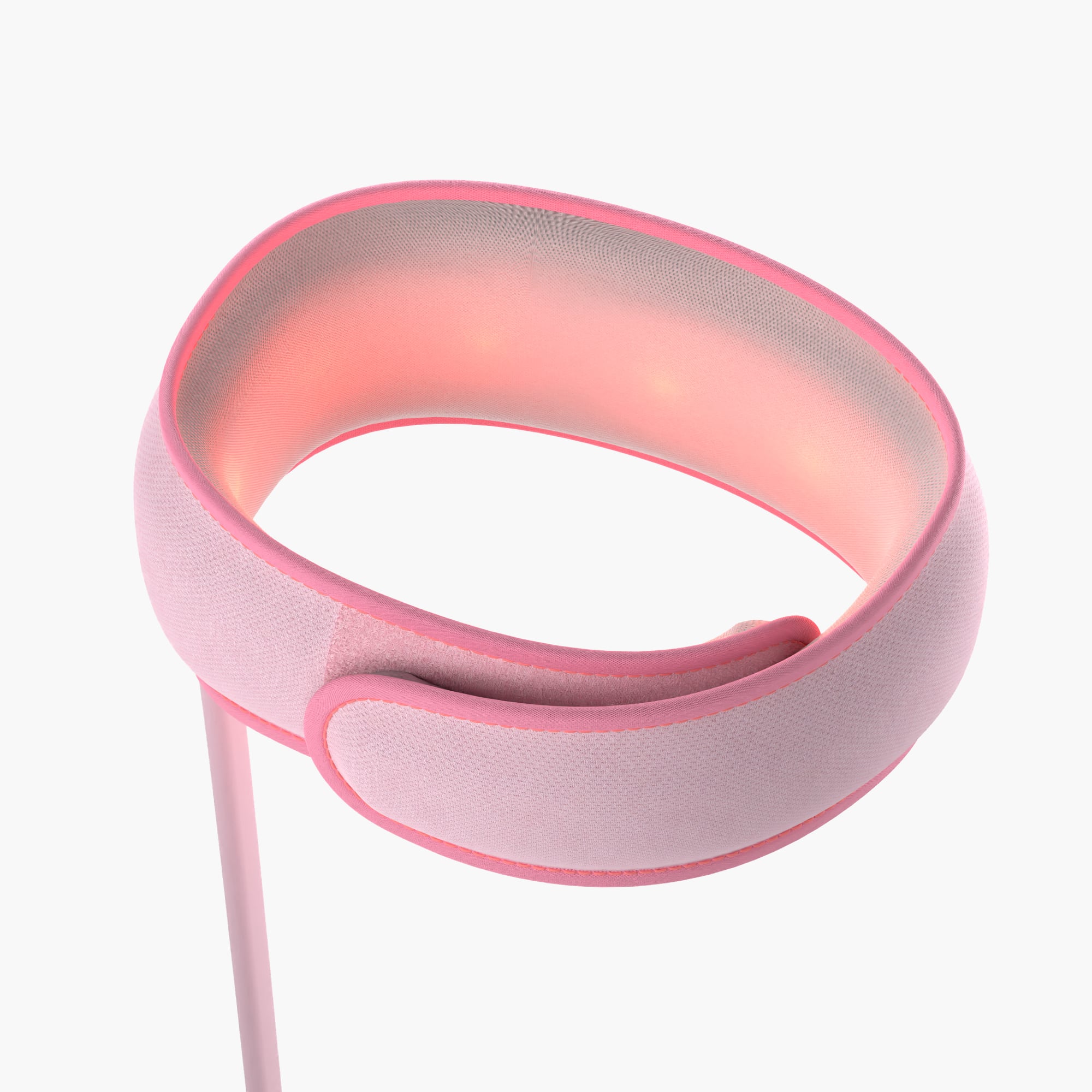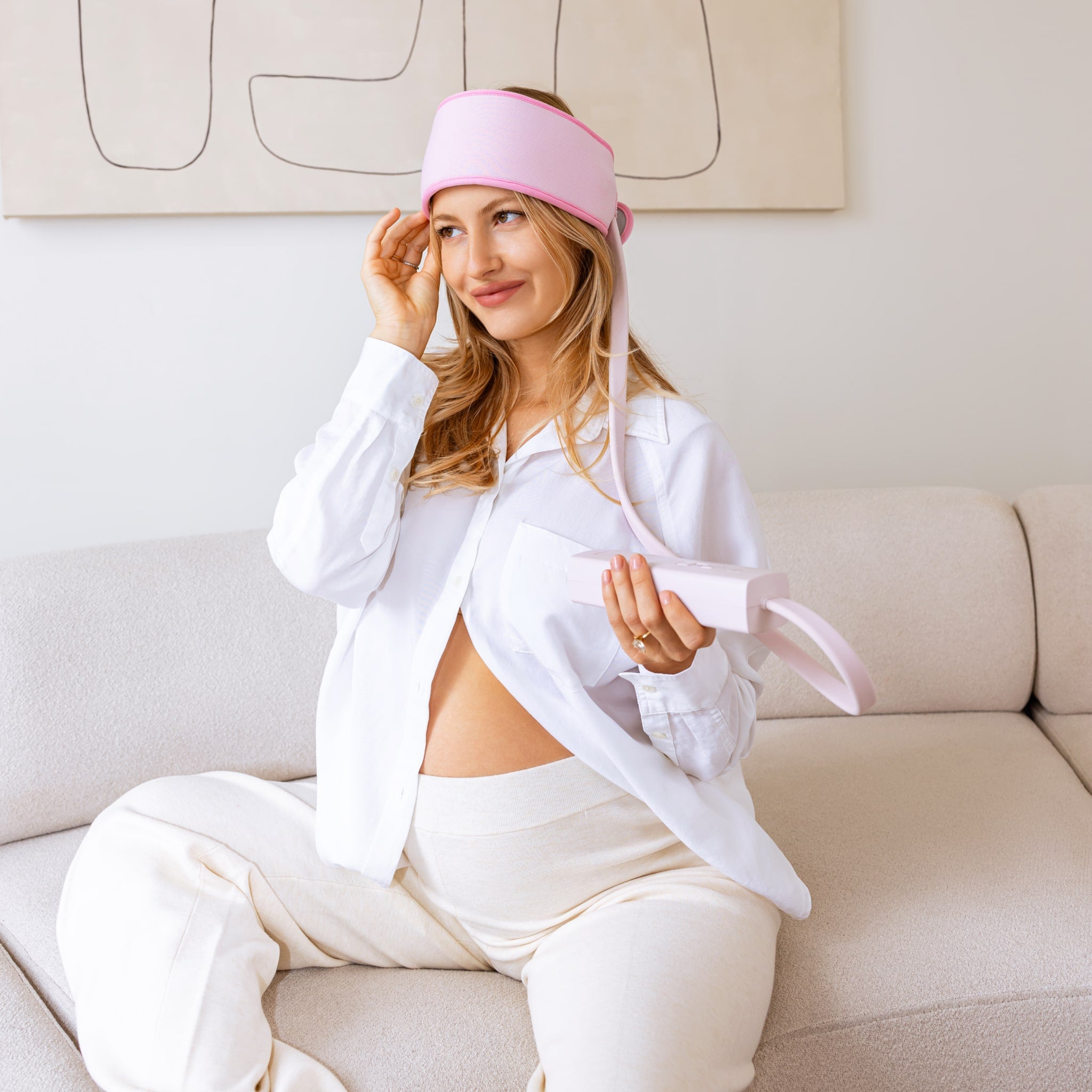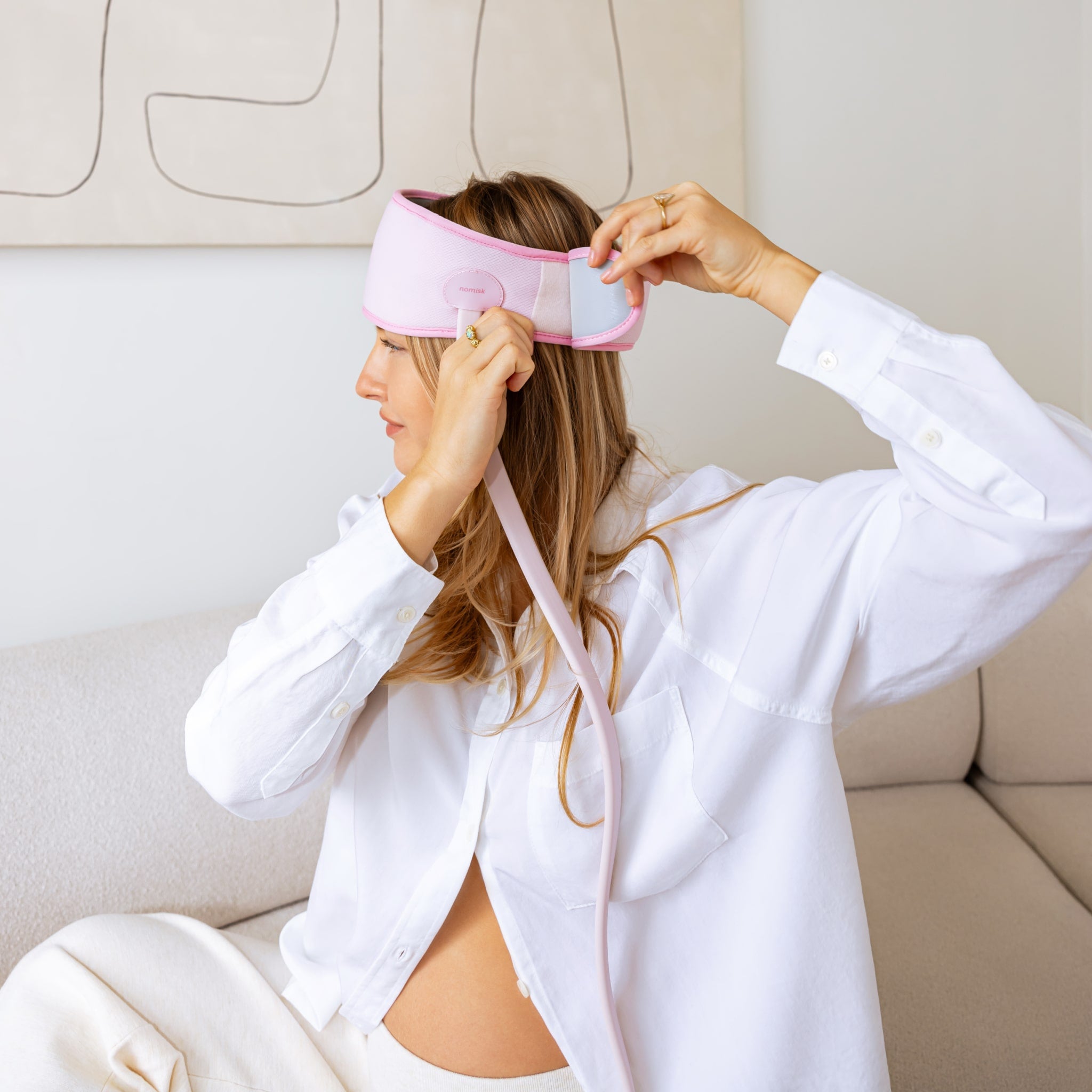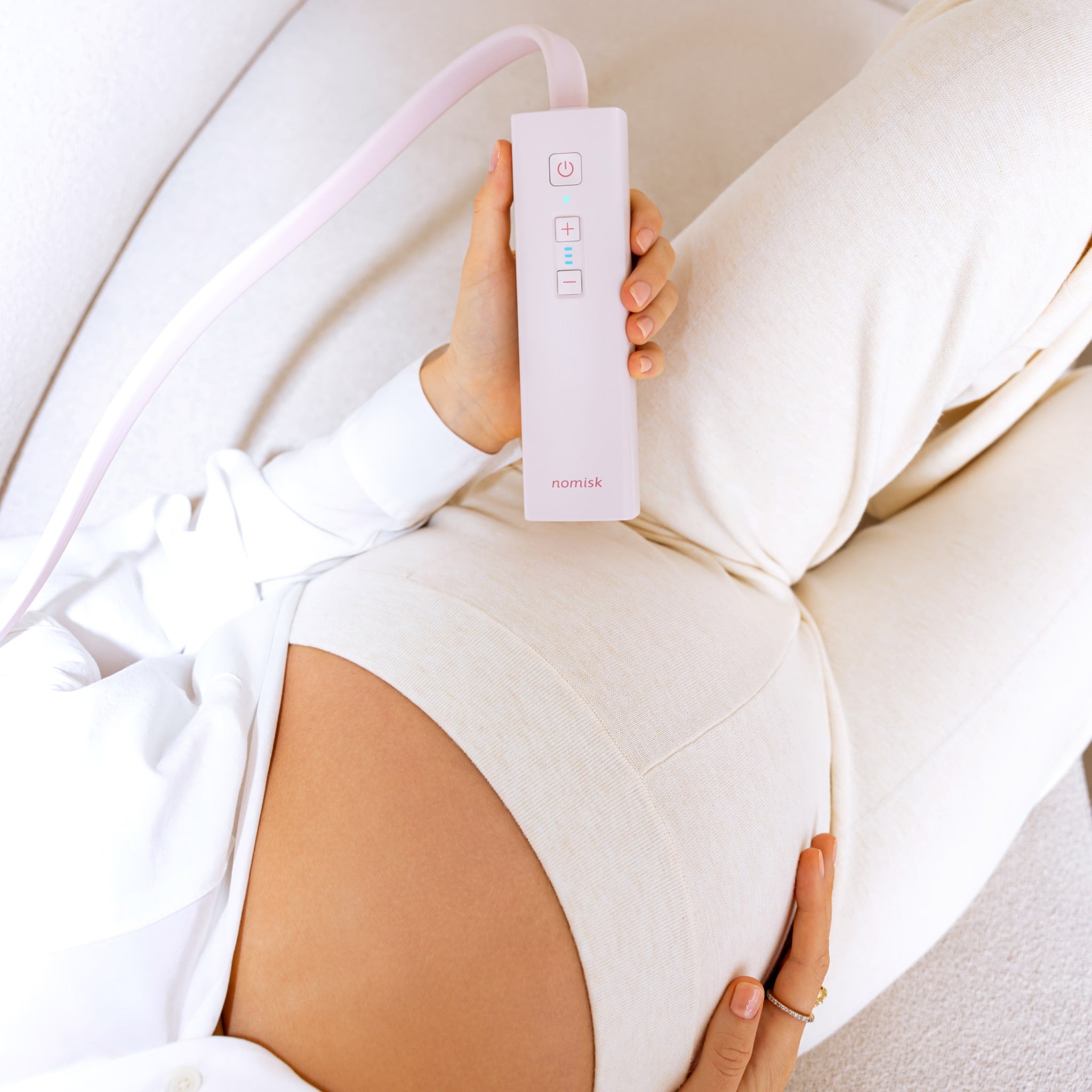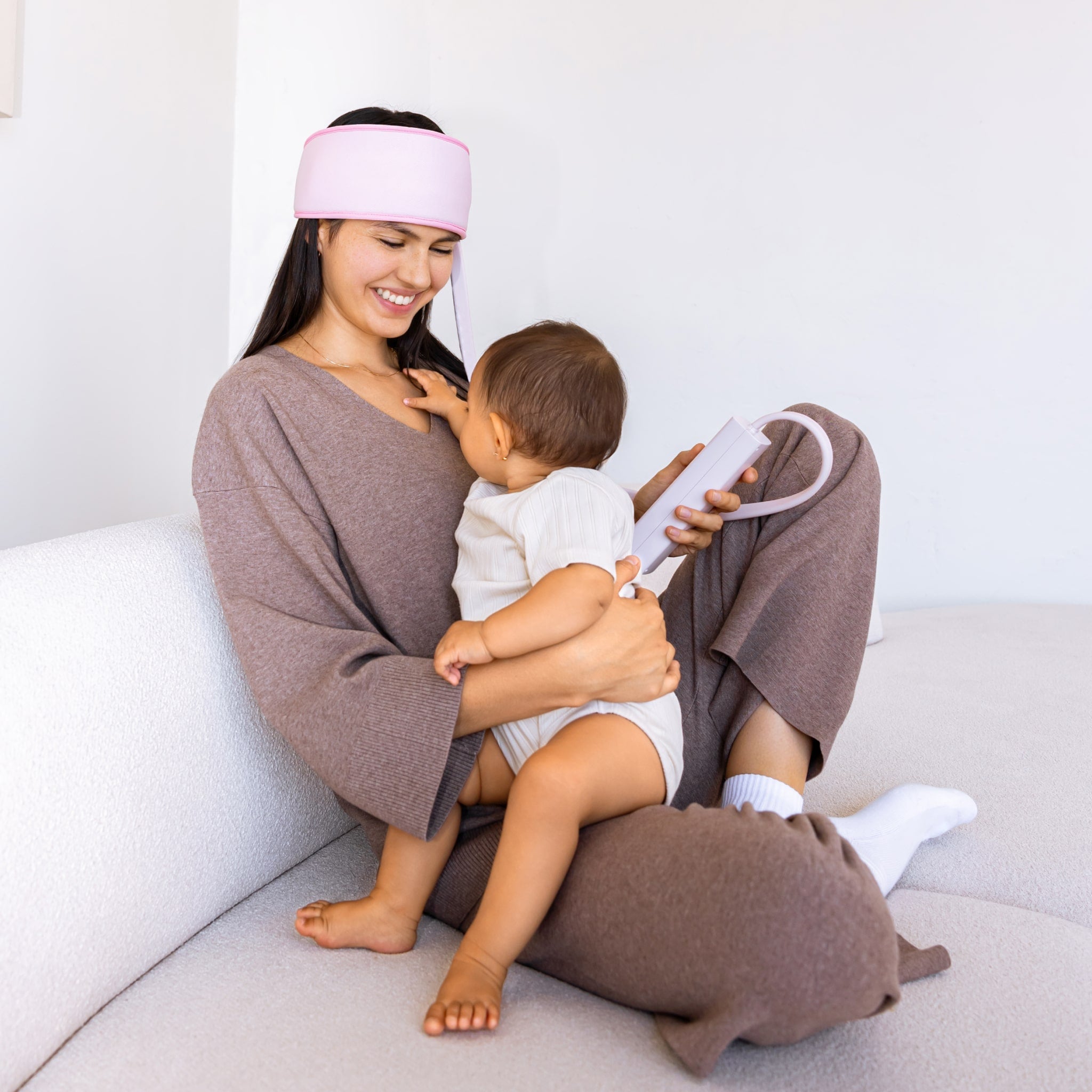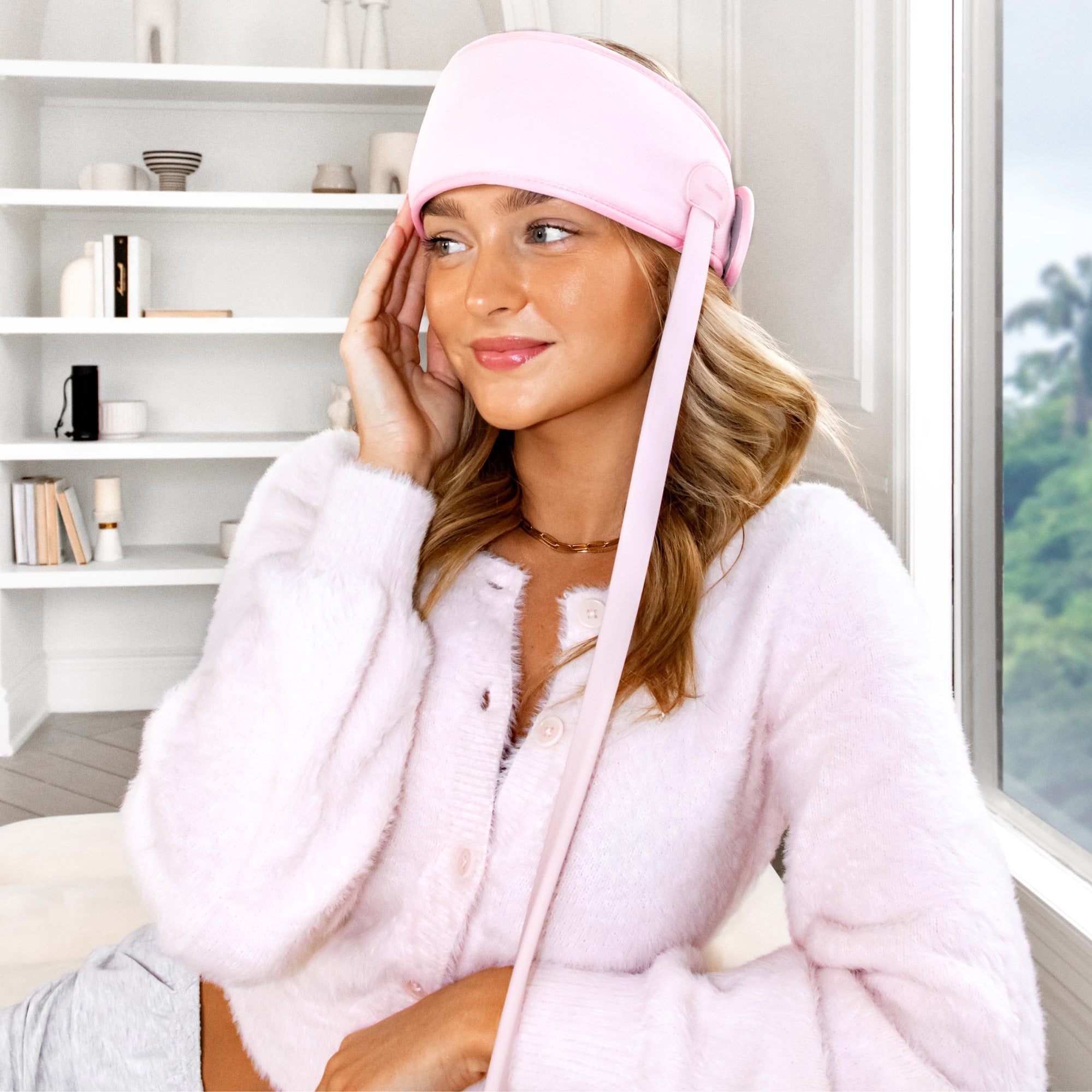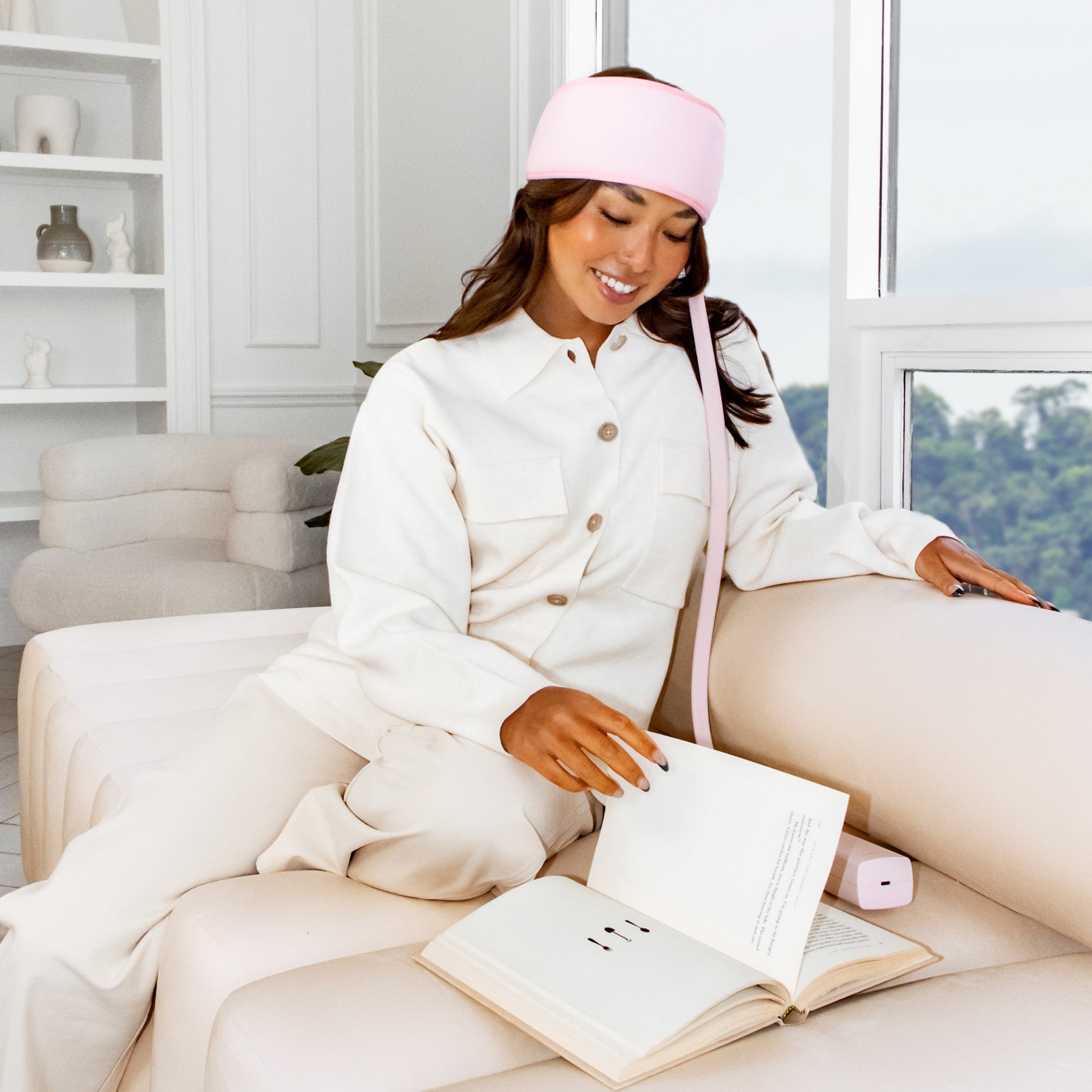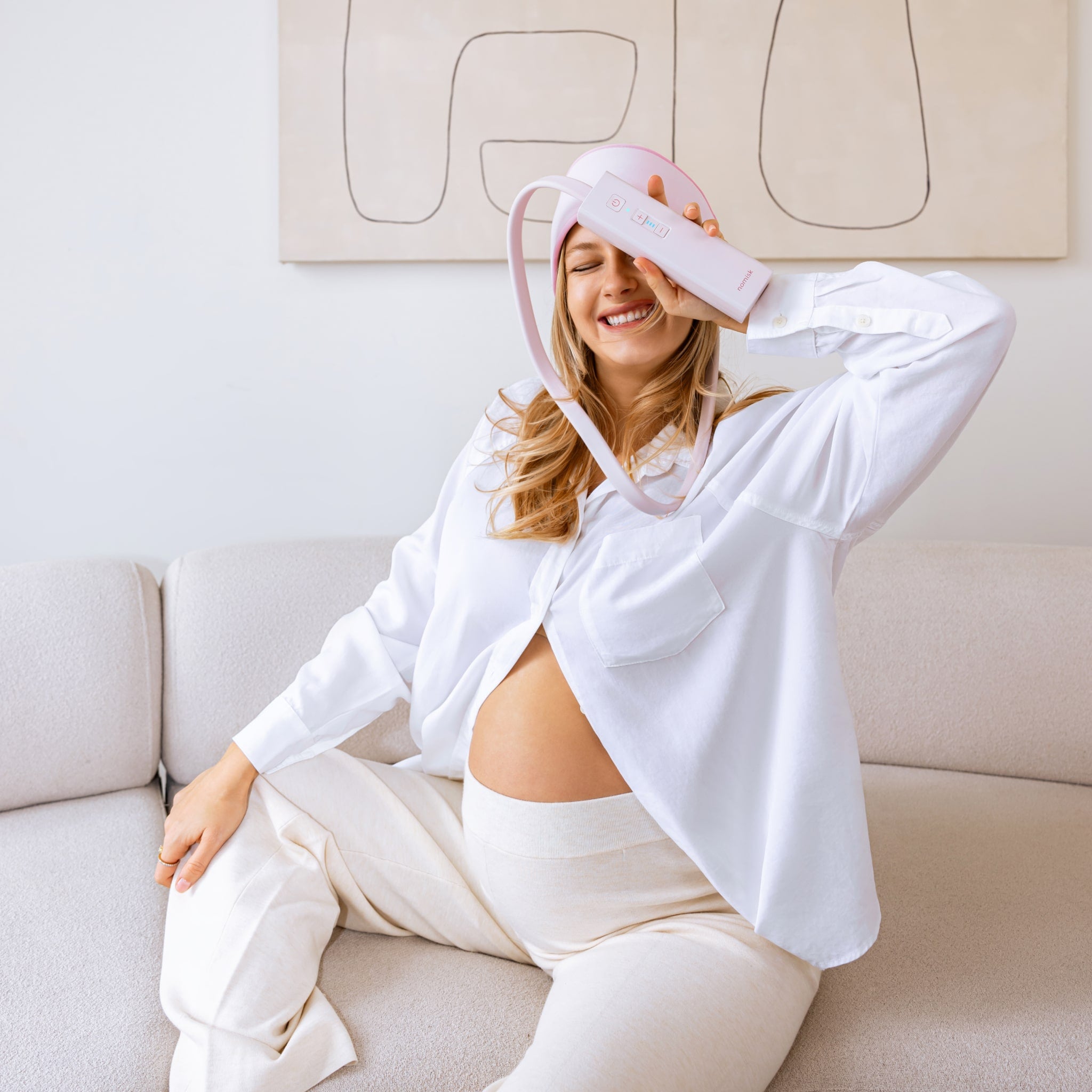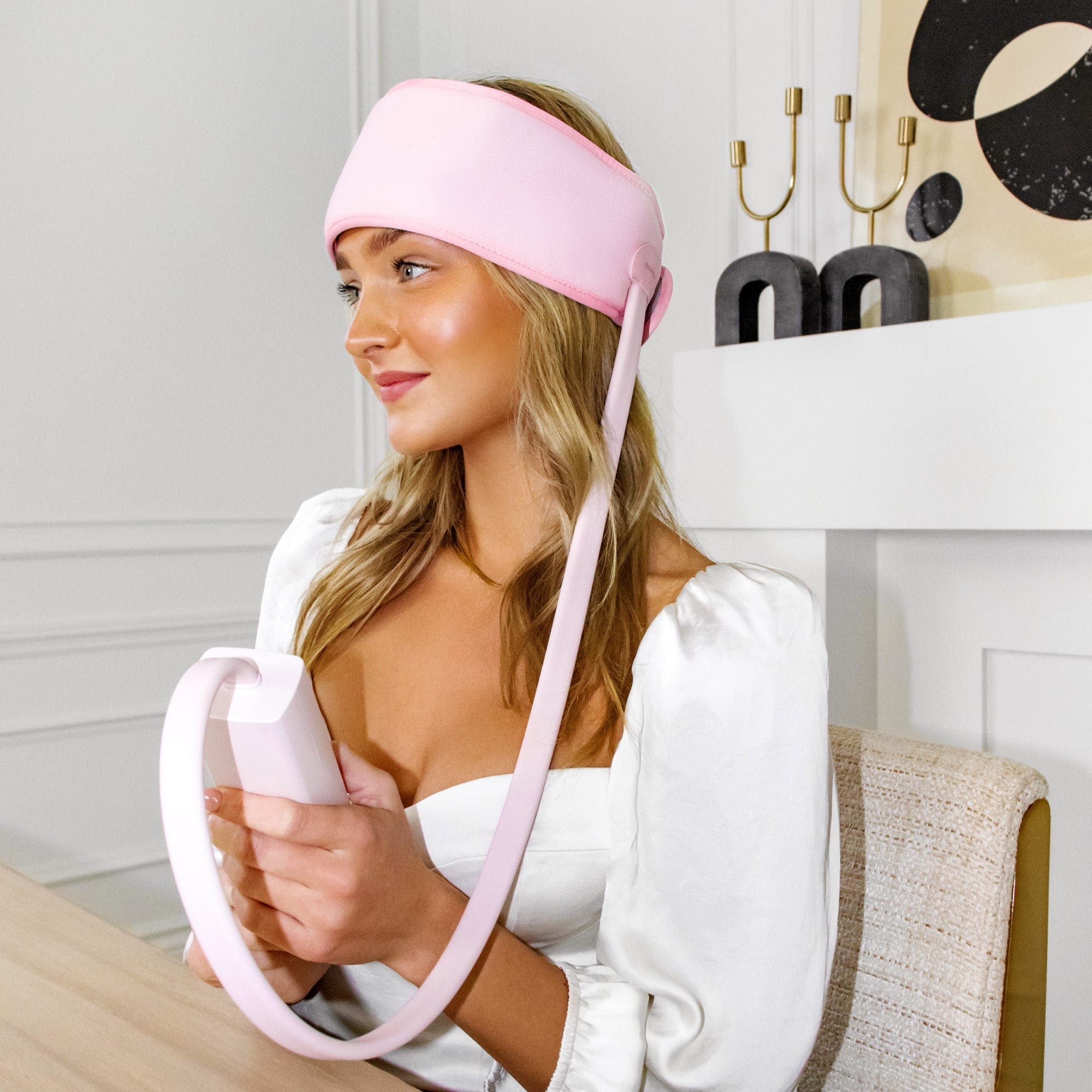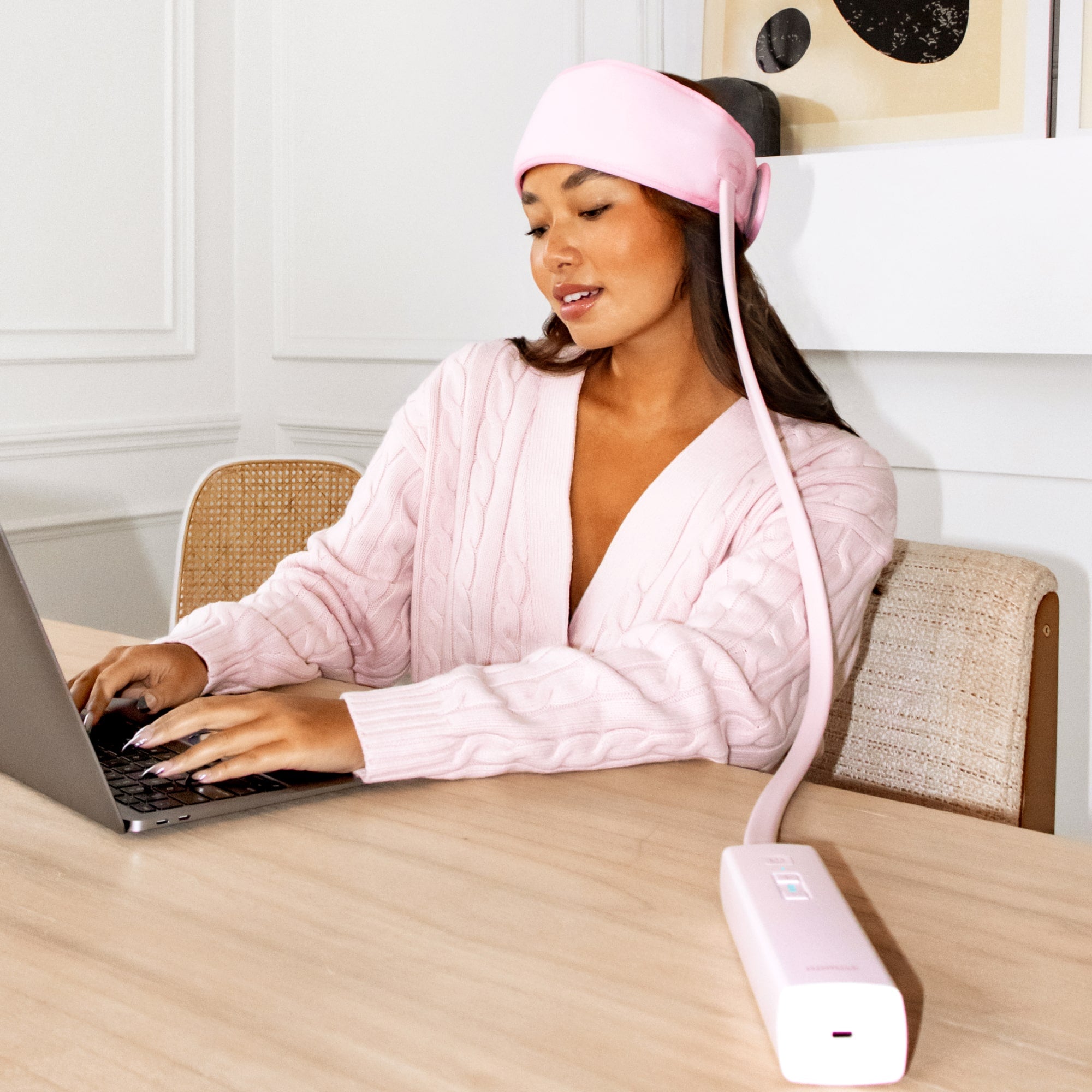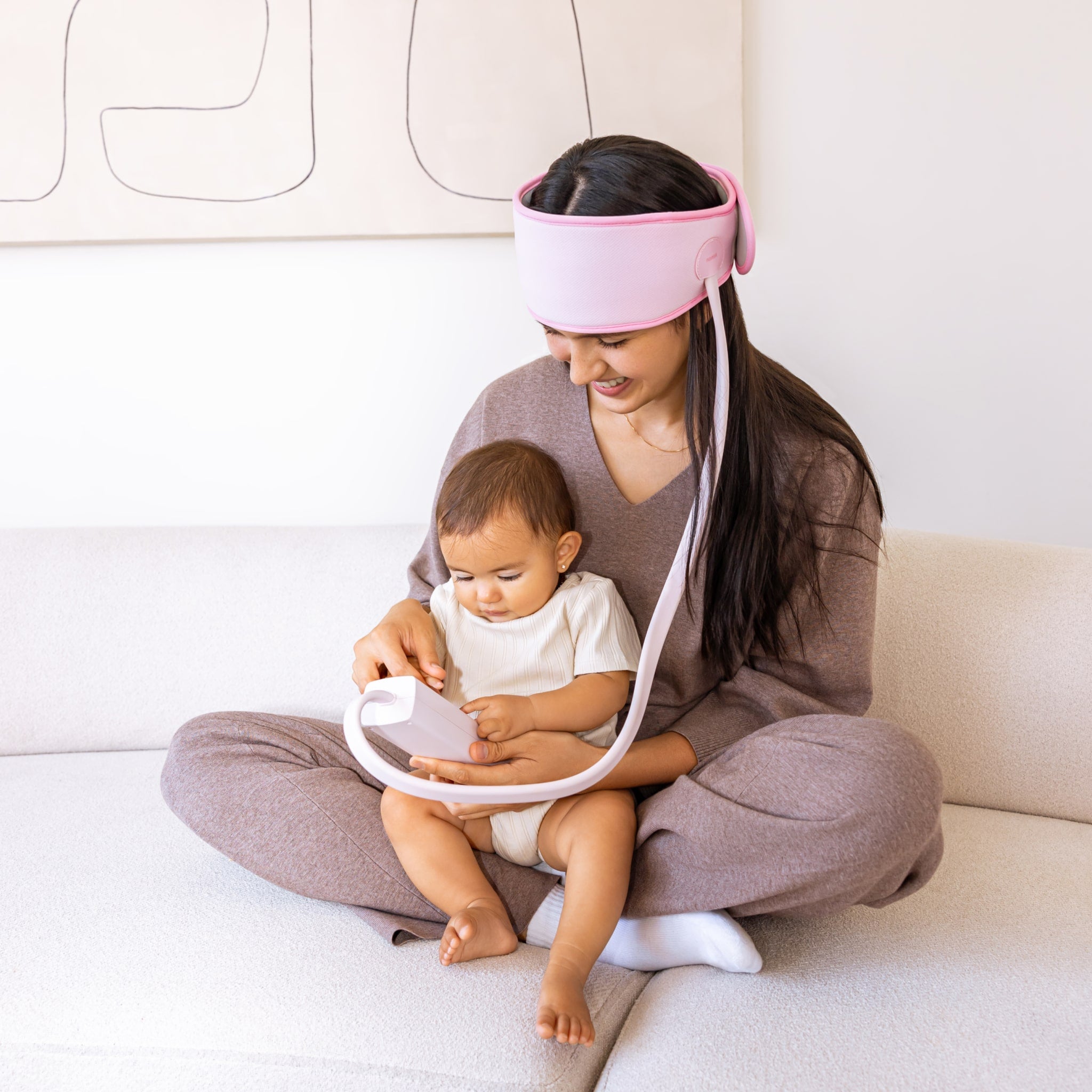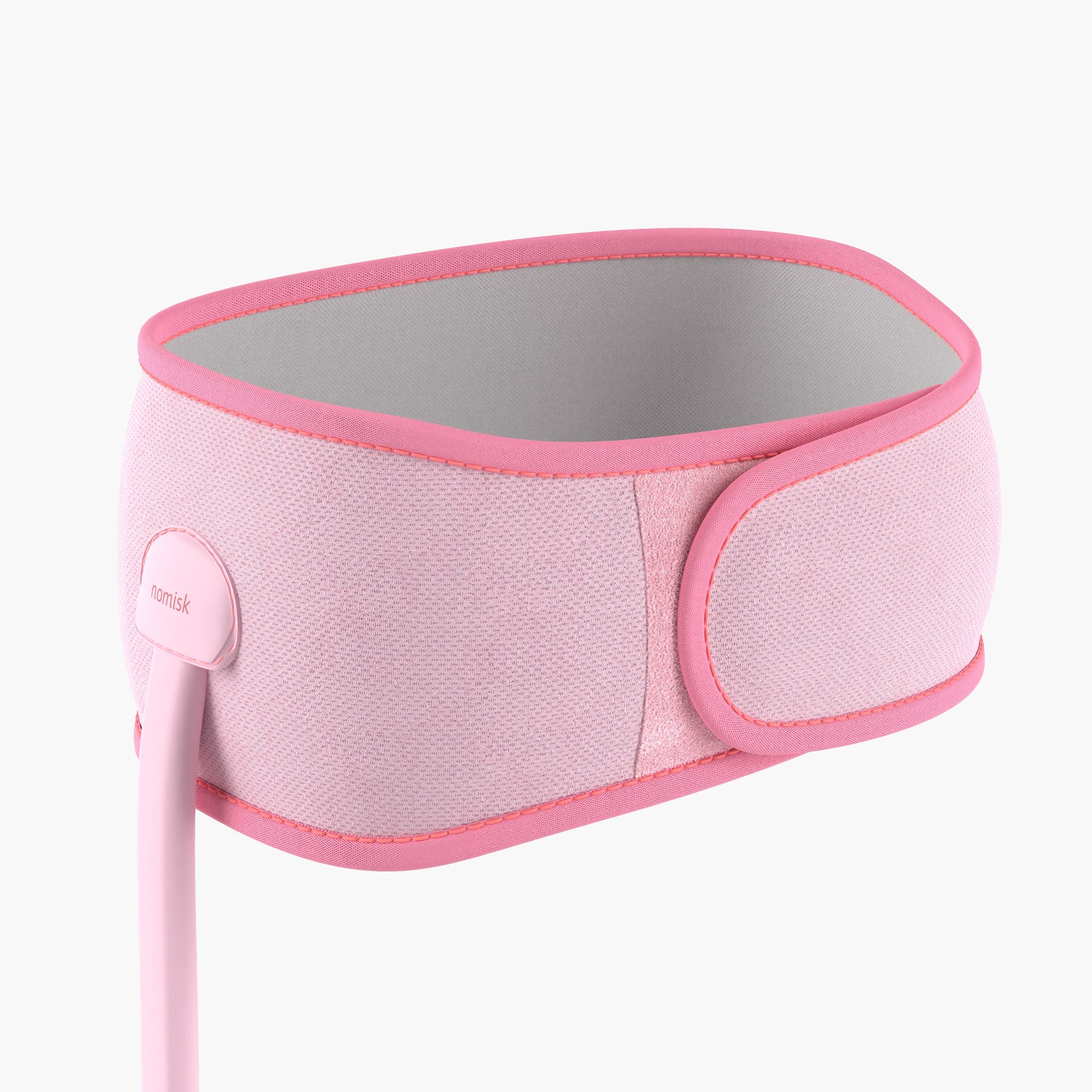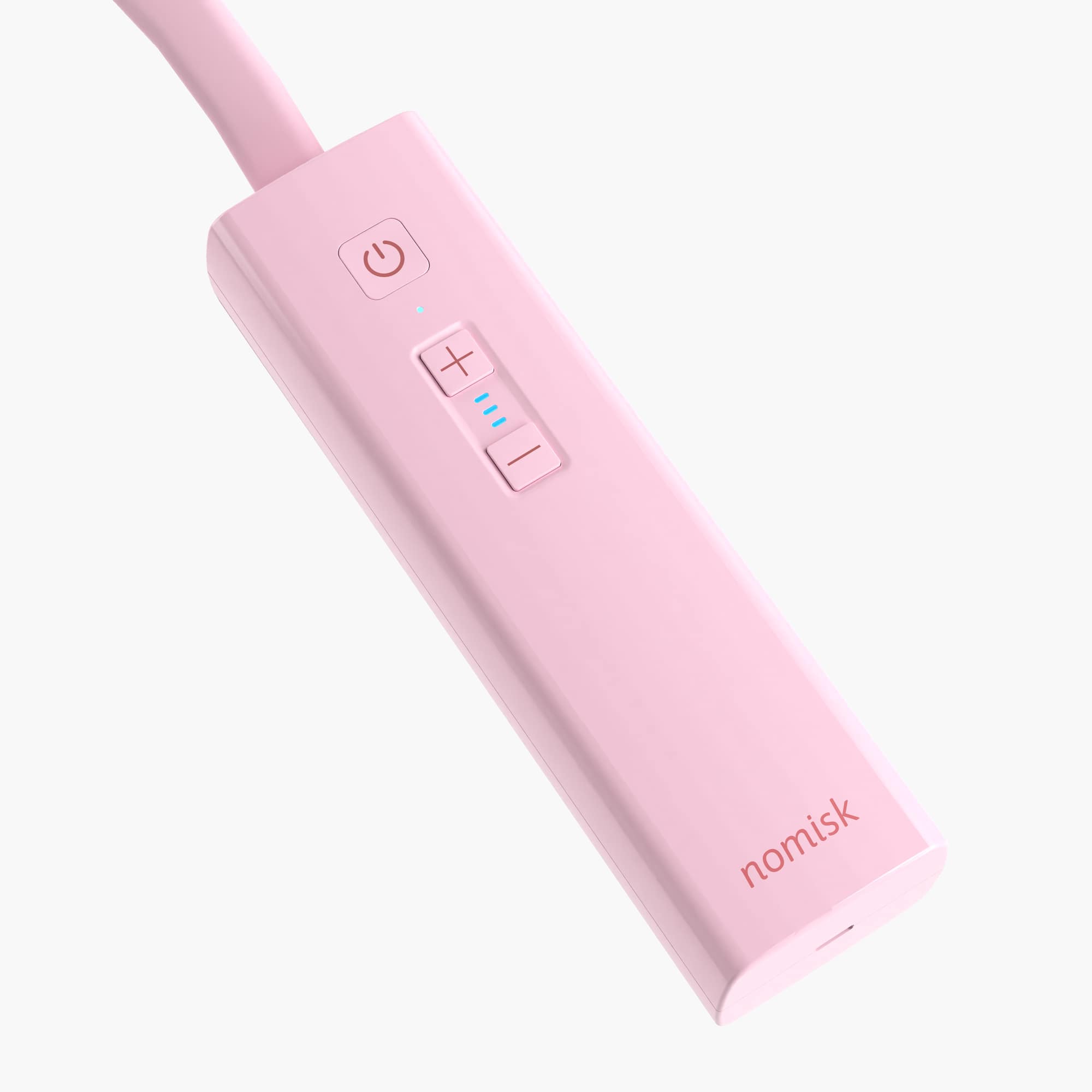 ---
Watch her light up, not just because of your gift, but from the relief of saying goodbye to persistent headaches.

Kore, with its heat and massage therapy, is like a mini-retreat for her, right at home.

Remind her that her well-being is your top priority.
3. Kleio: Every Step Made Easier
Knee pain? Not with Kleio. Experience swift relief and reclaim your stride with confidence.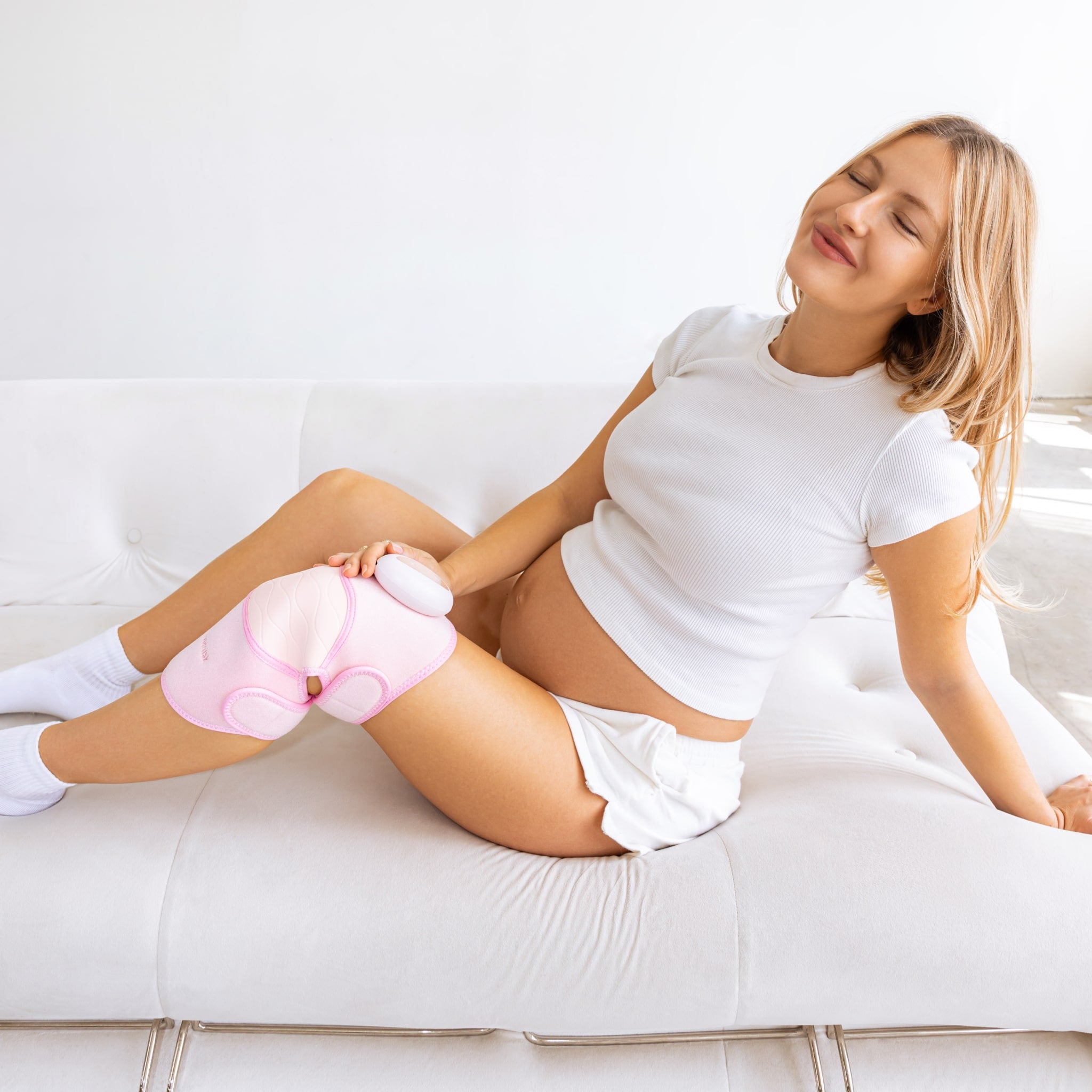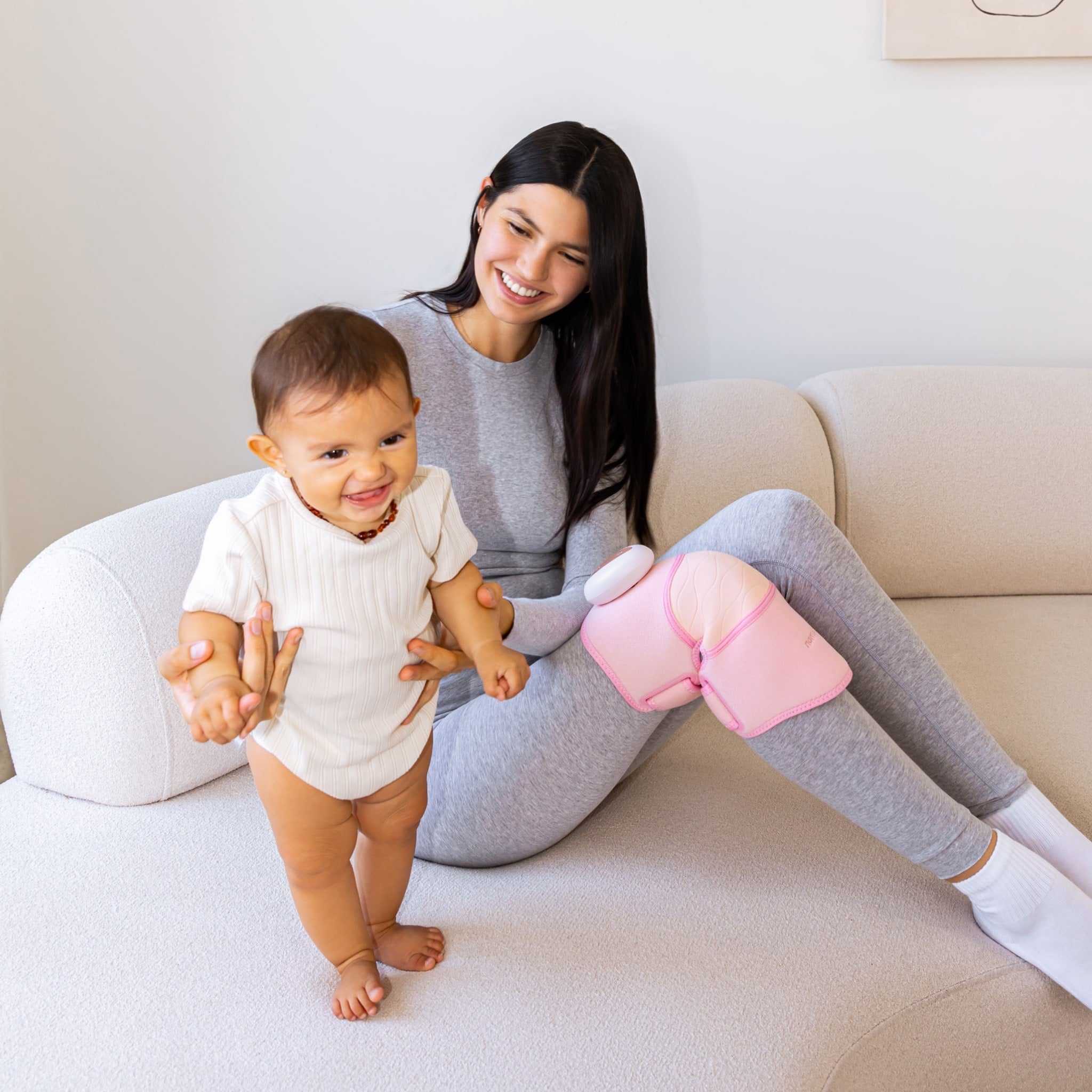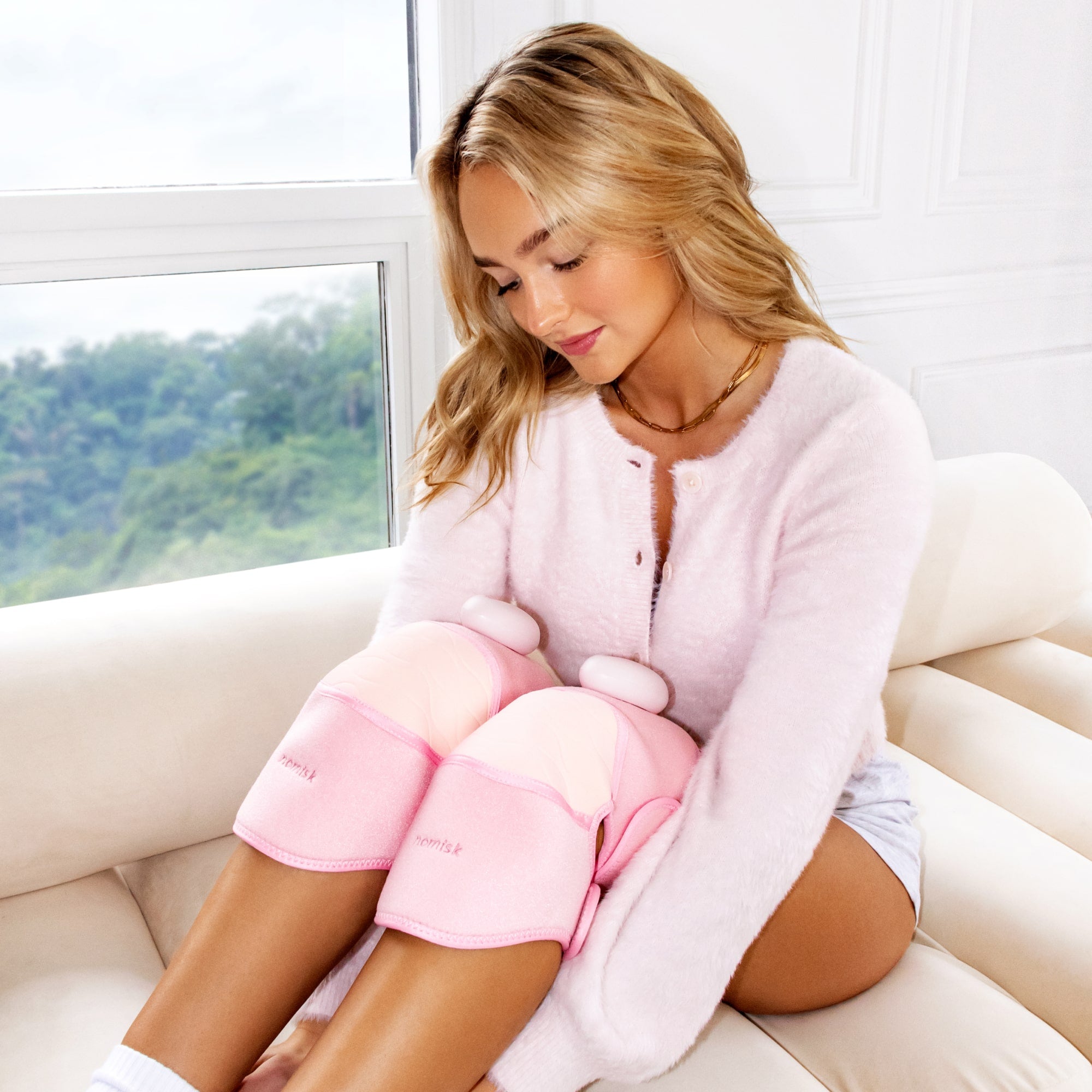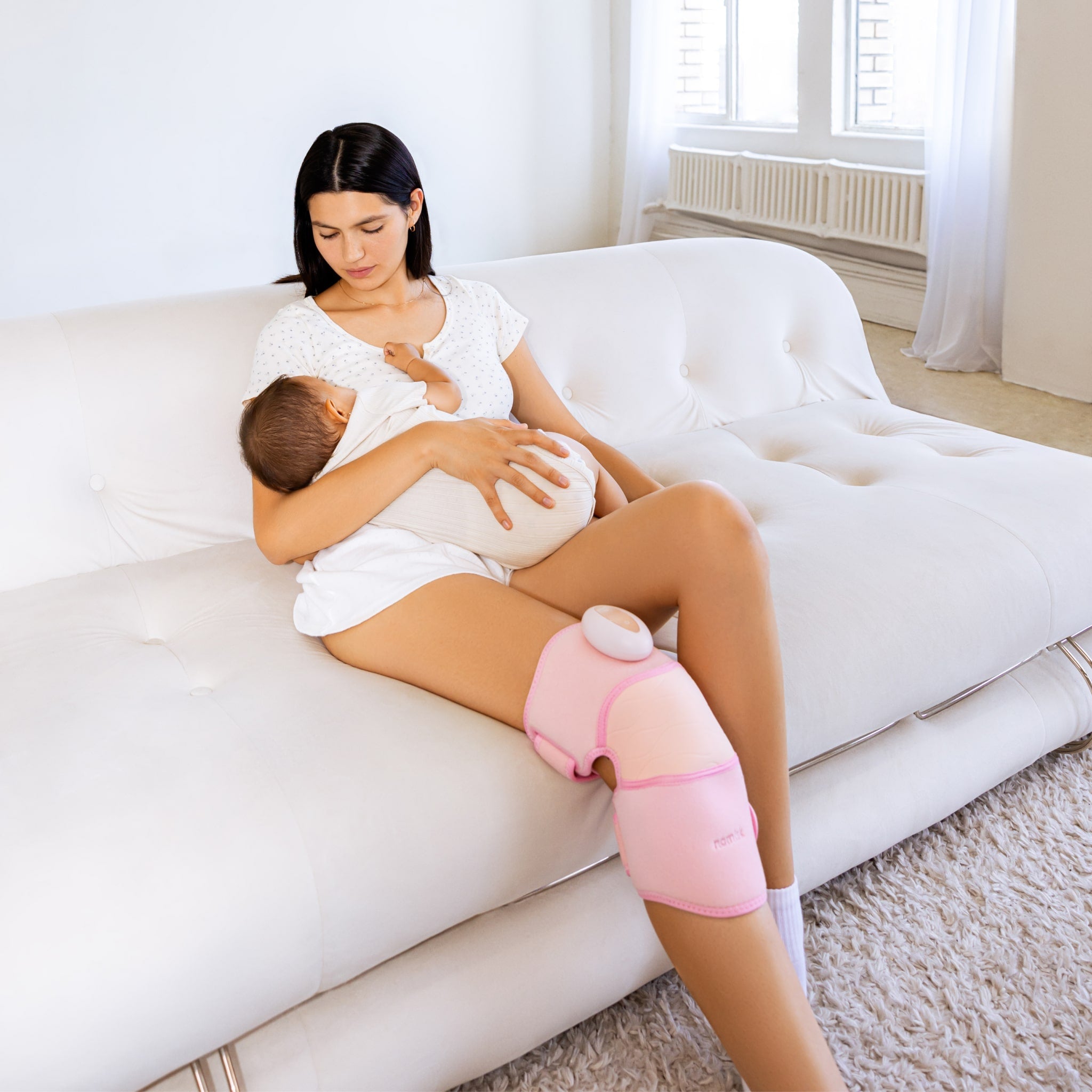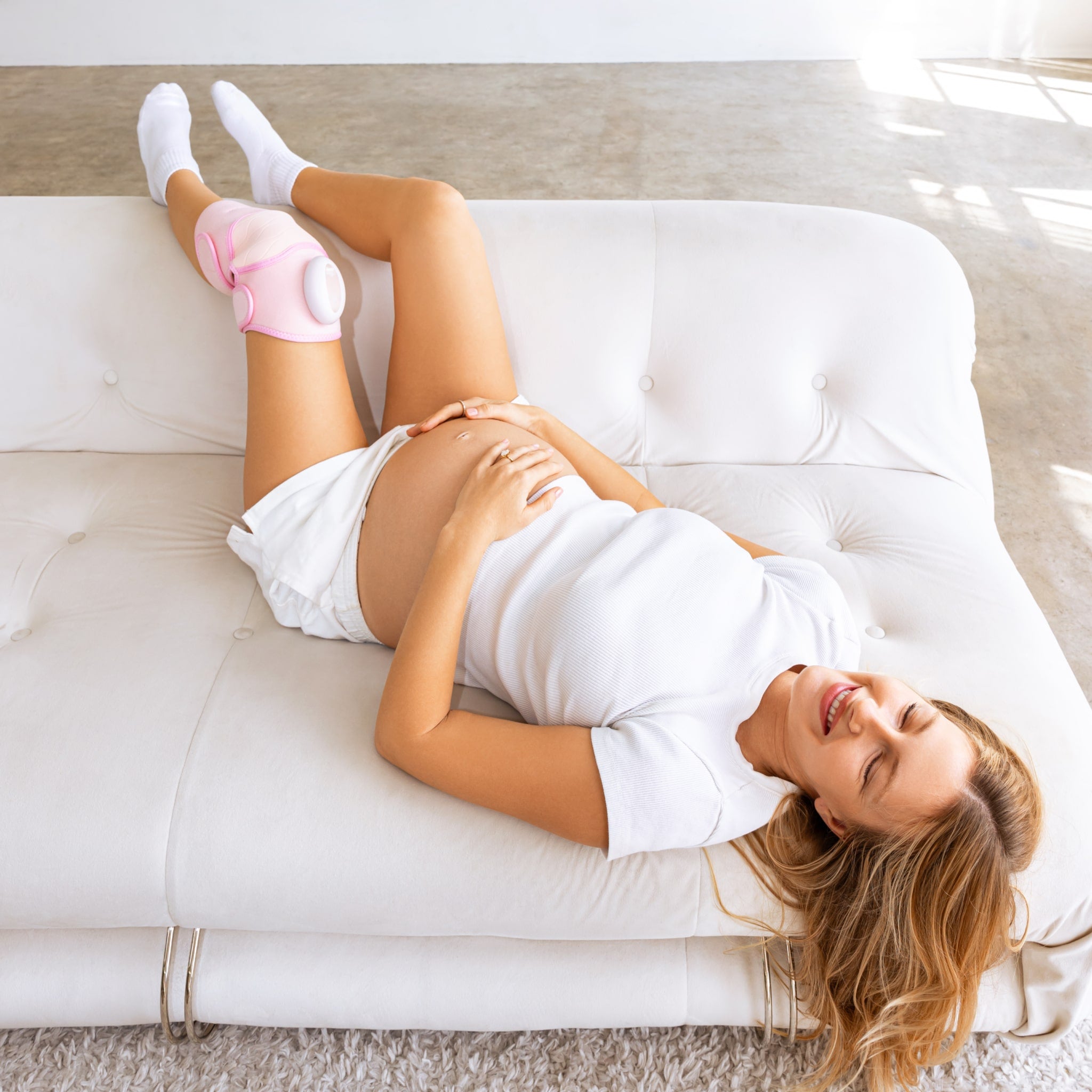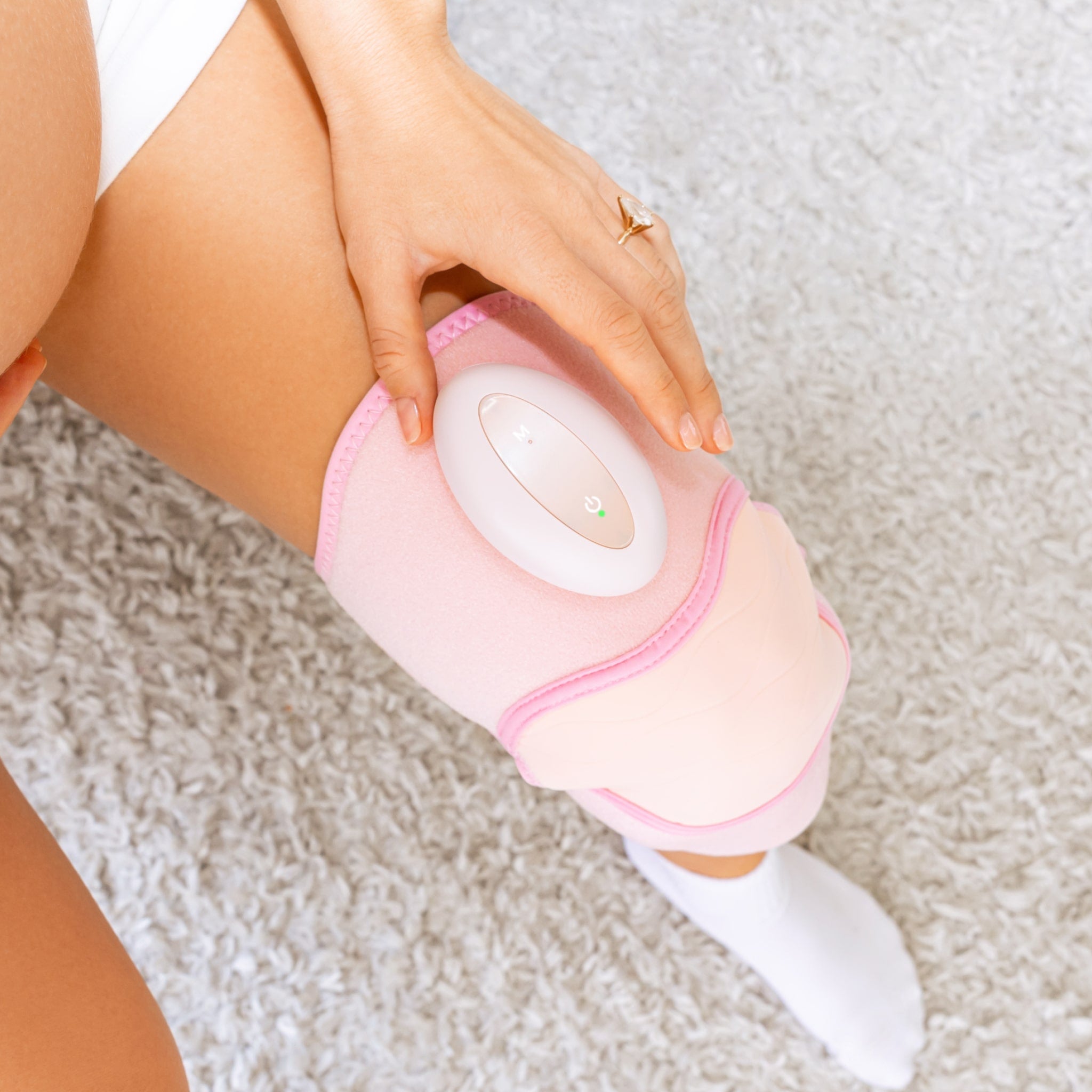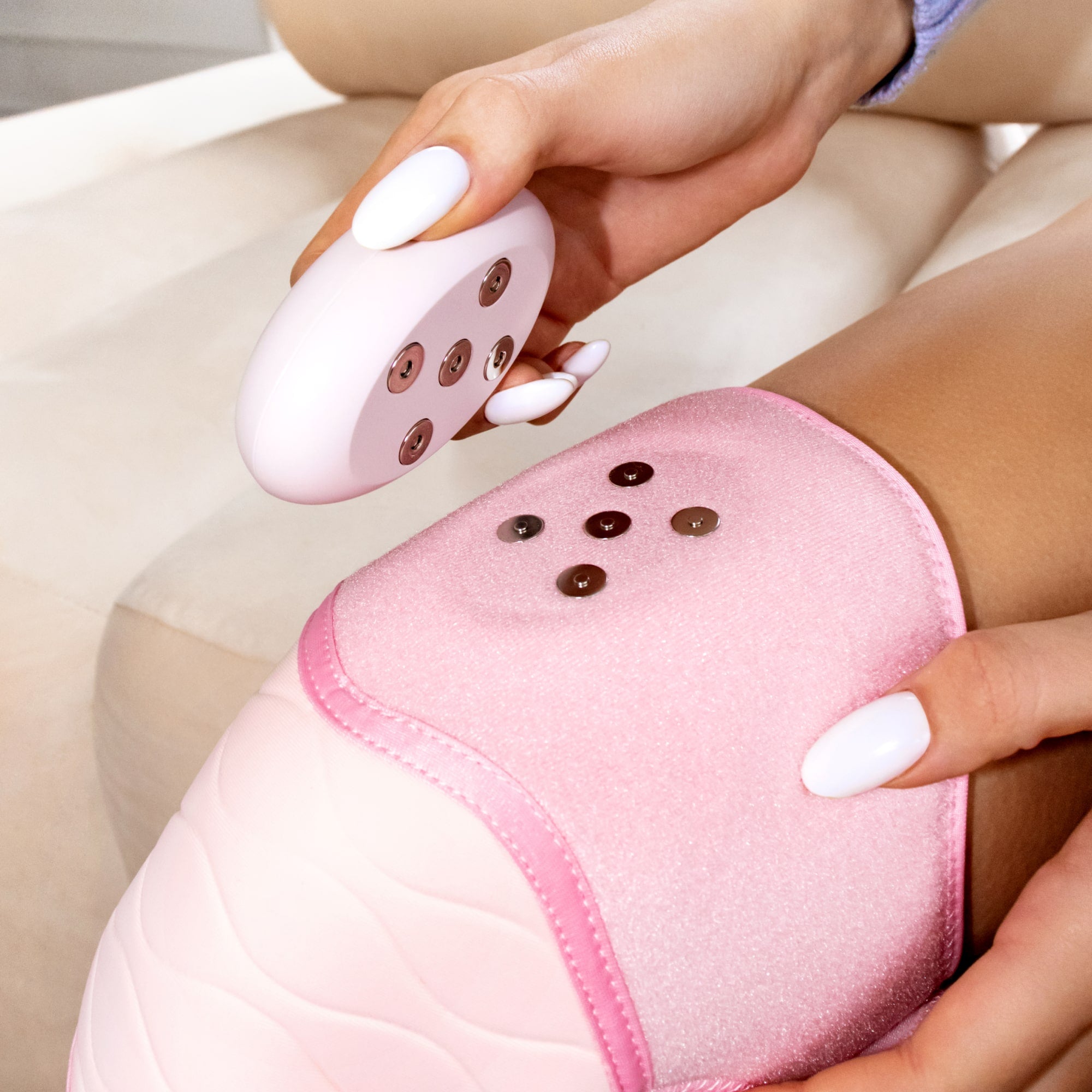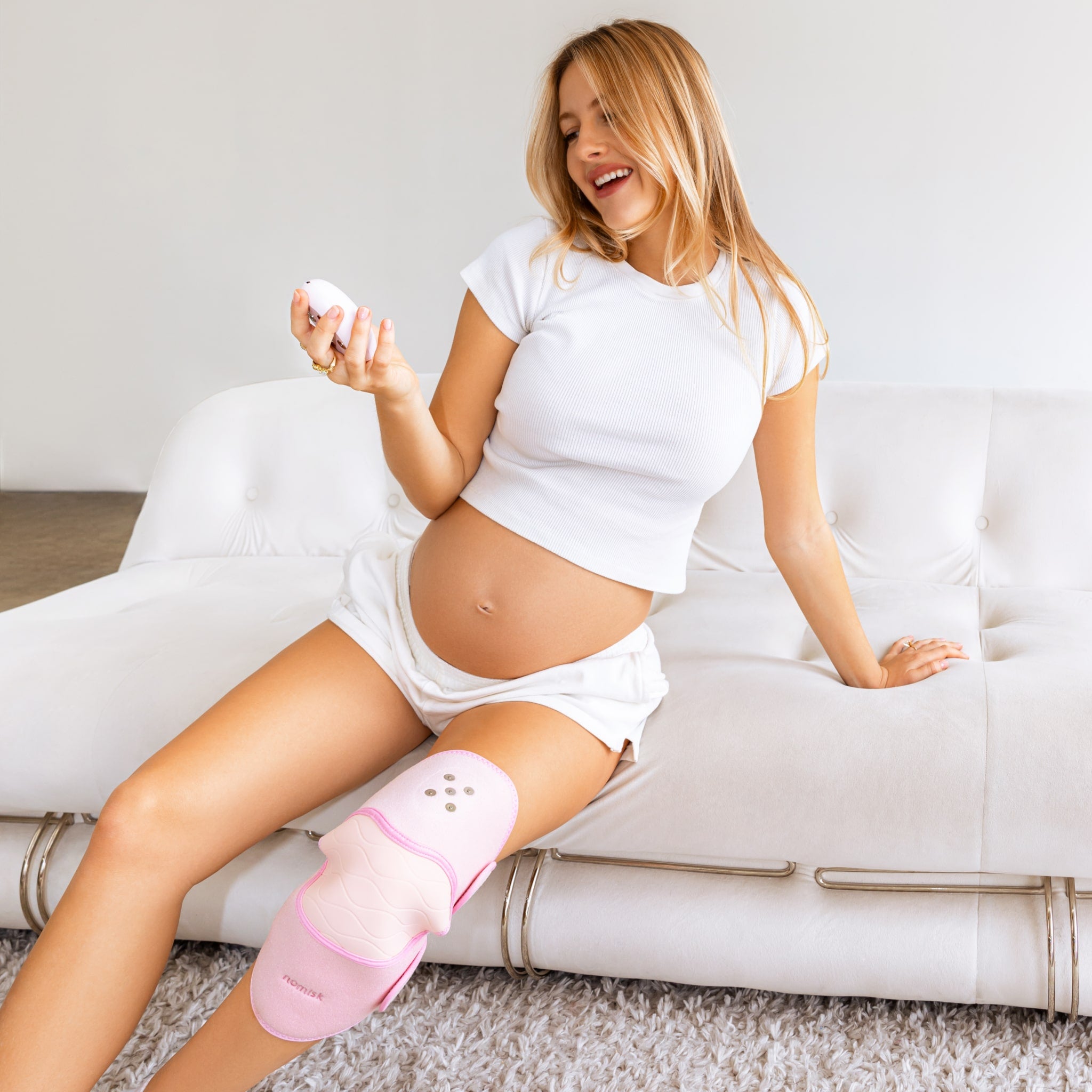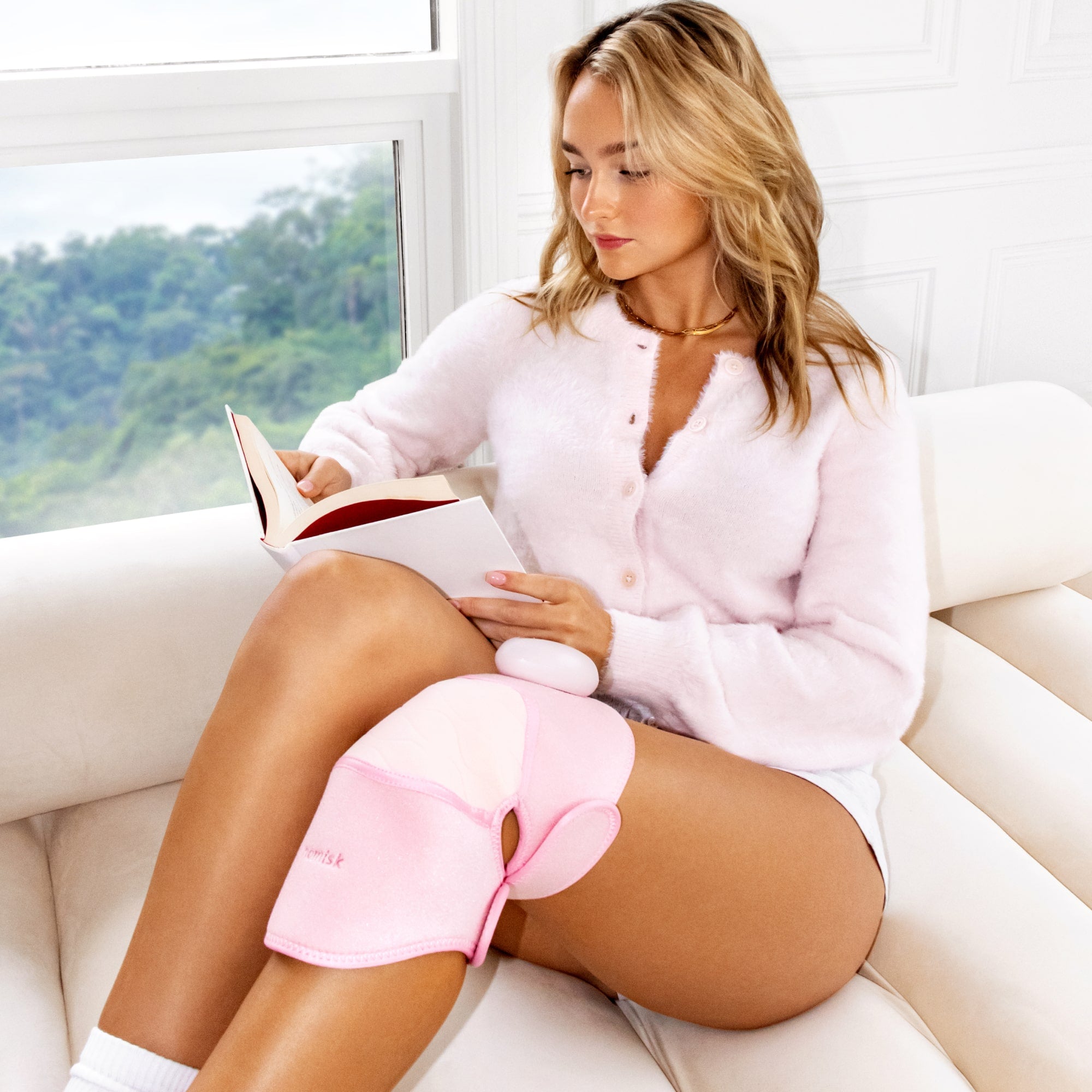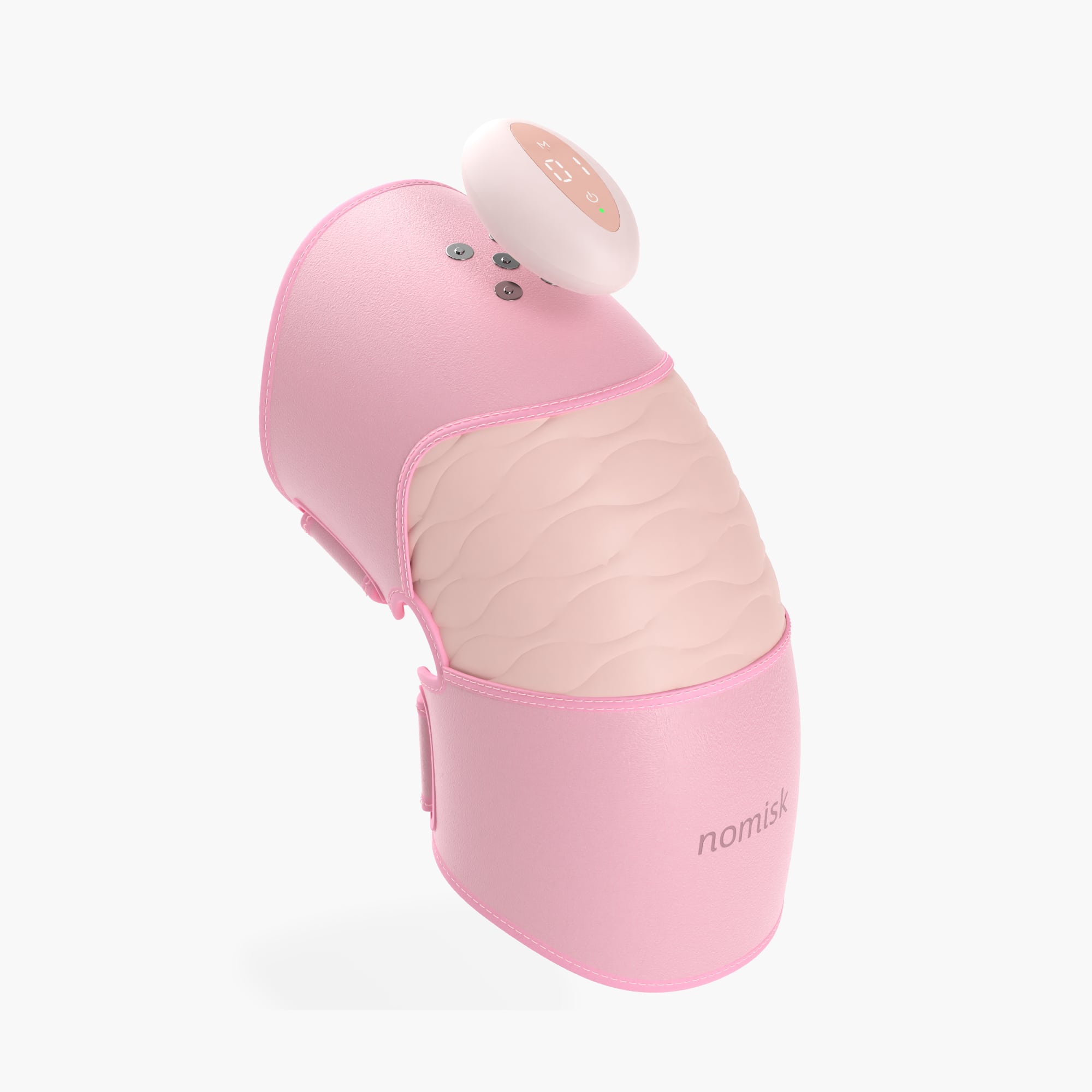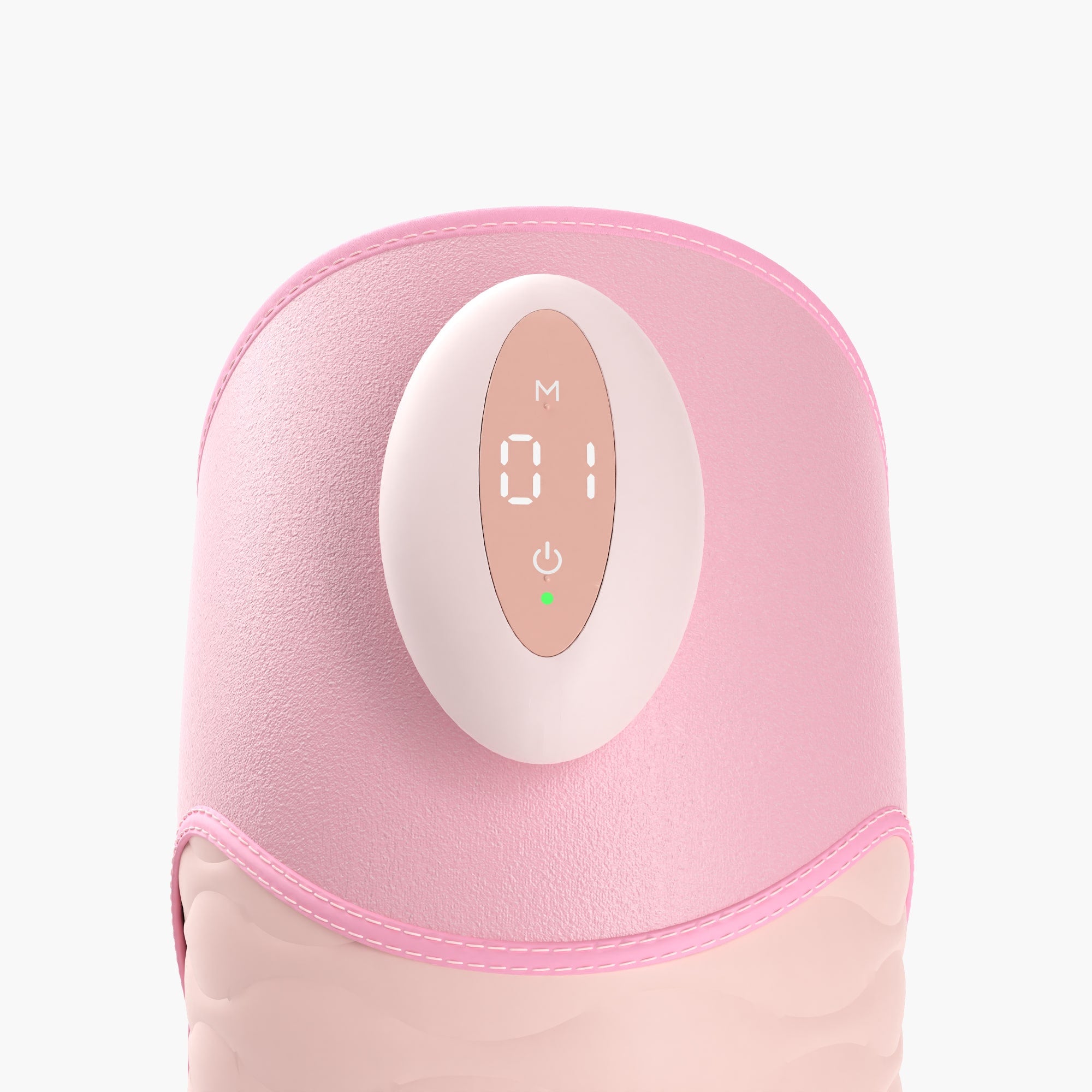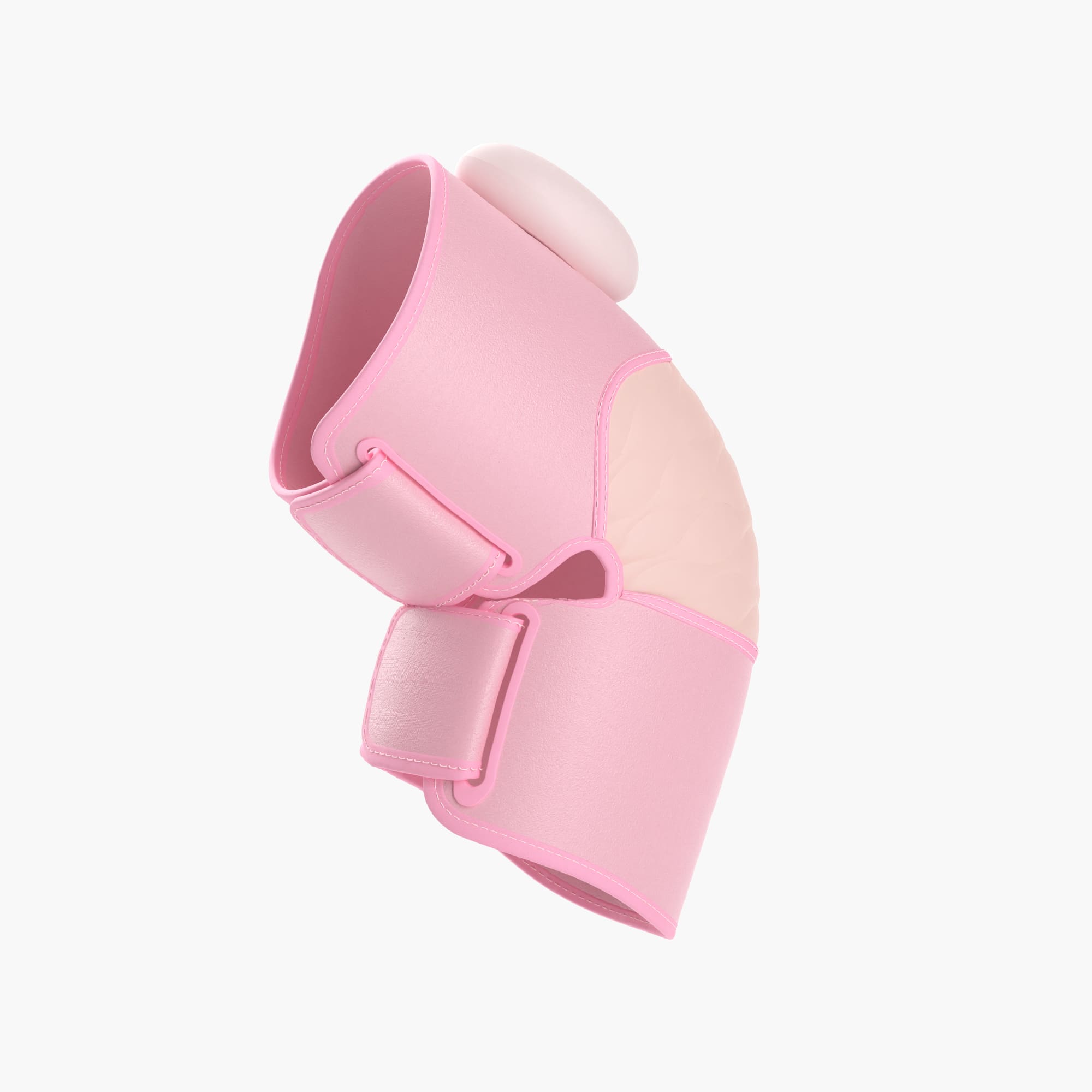 ---
Every step she takes, she carries the weight of the world, and sometimes, it's hard on her knees.

Kleio is a testament to your thoughtfulness, designed to bring warmth and relief to her day.

It's not just a gift; it's a promise to always be there for her.
4. Luna: Saves An Aching Neck
Let neck pain be a thing of the past. Luna's specialized heat and massage soothe instantly.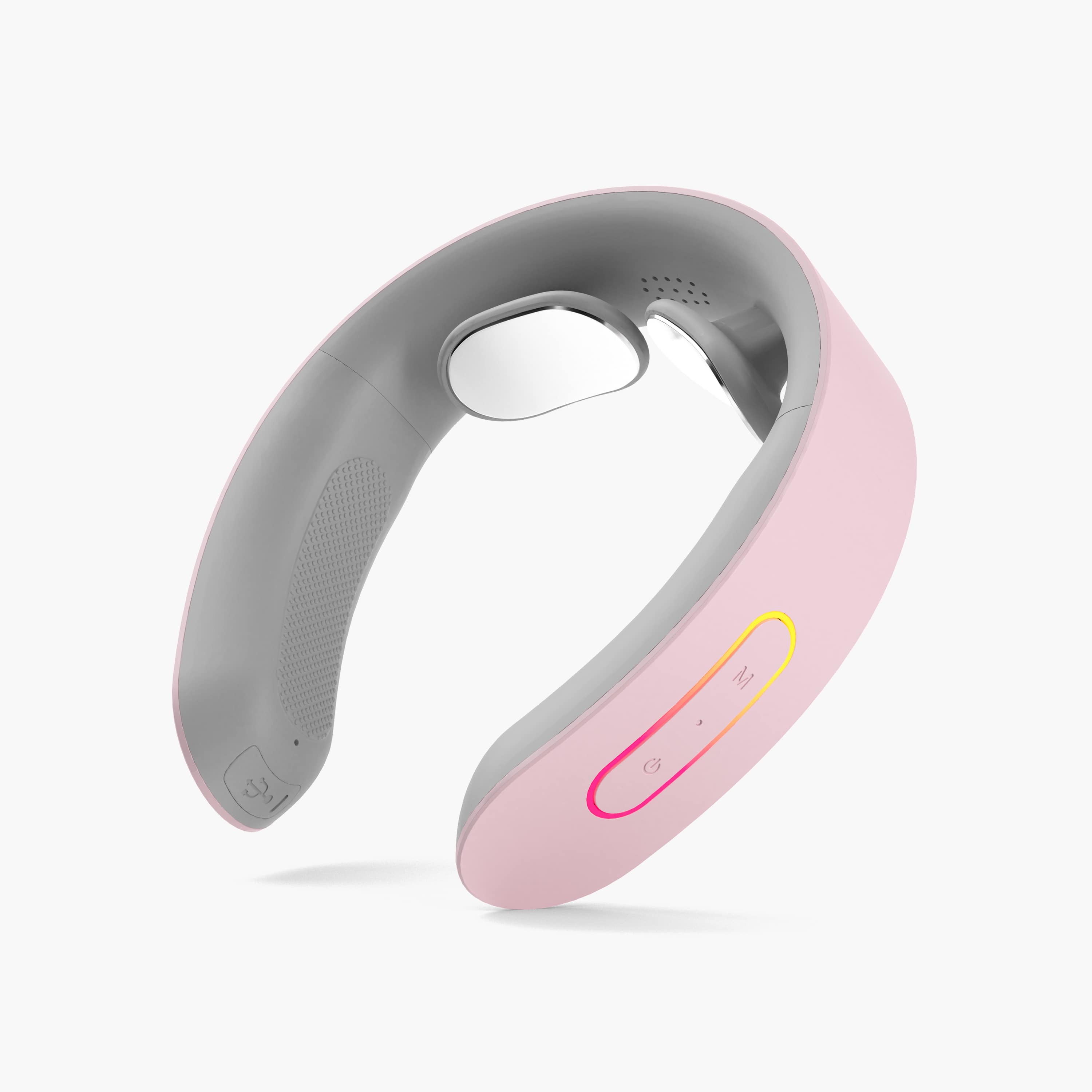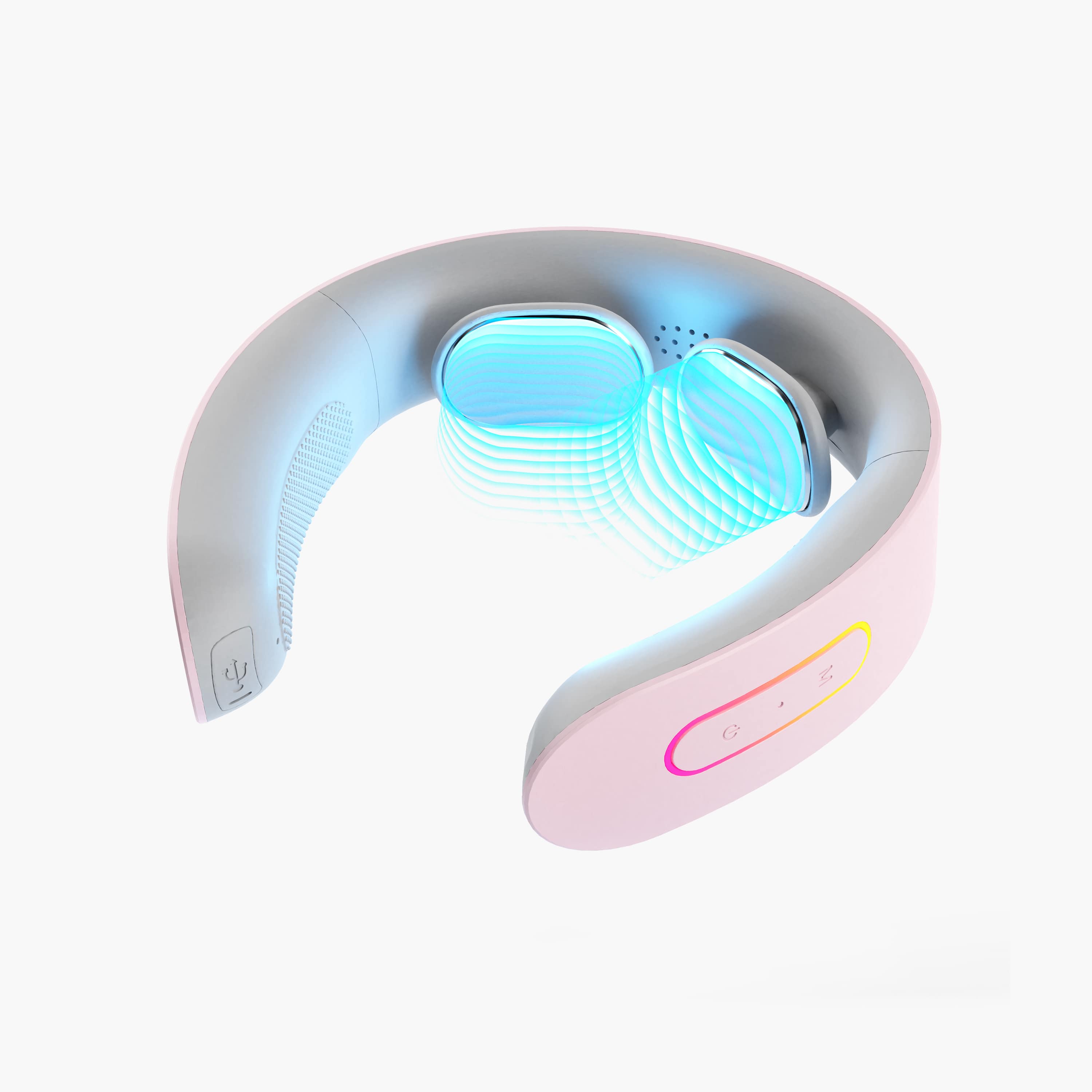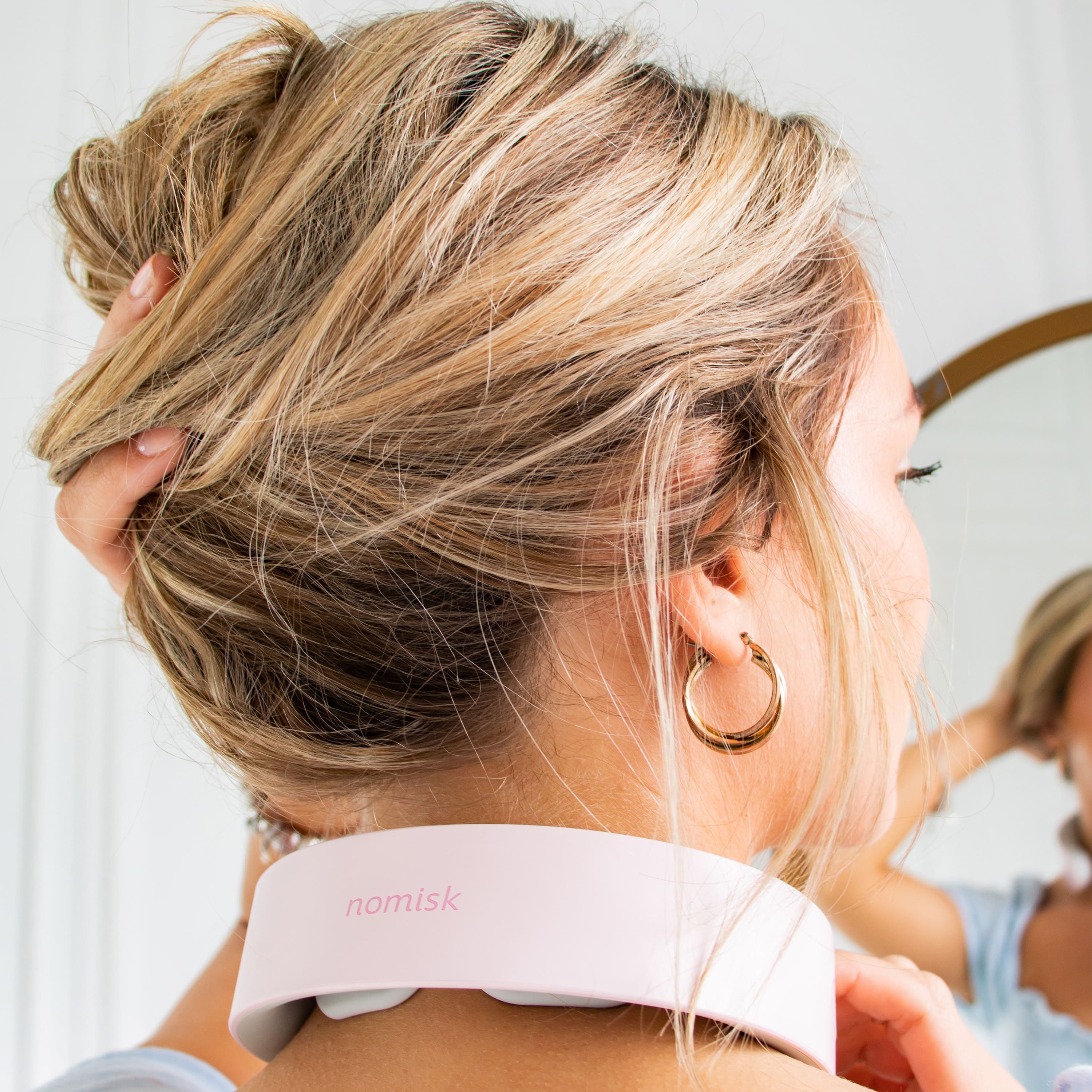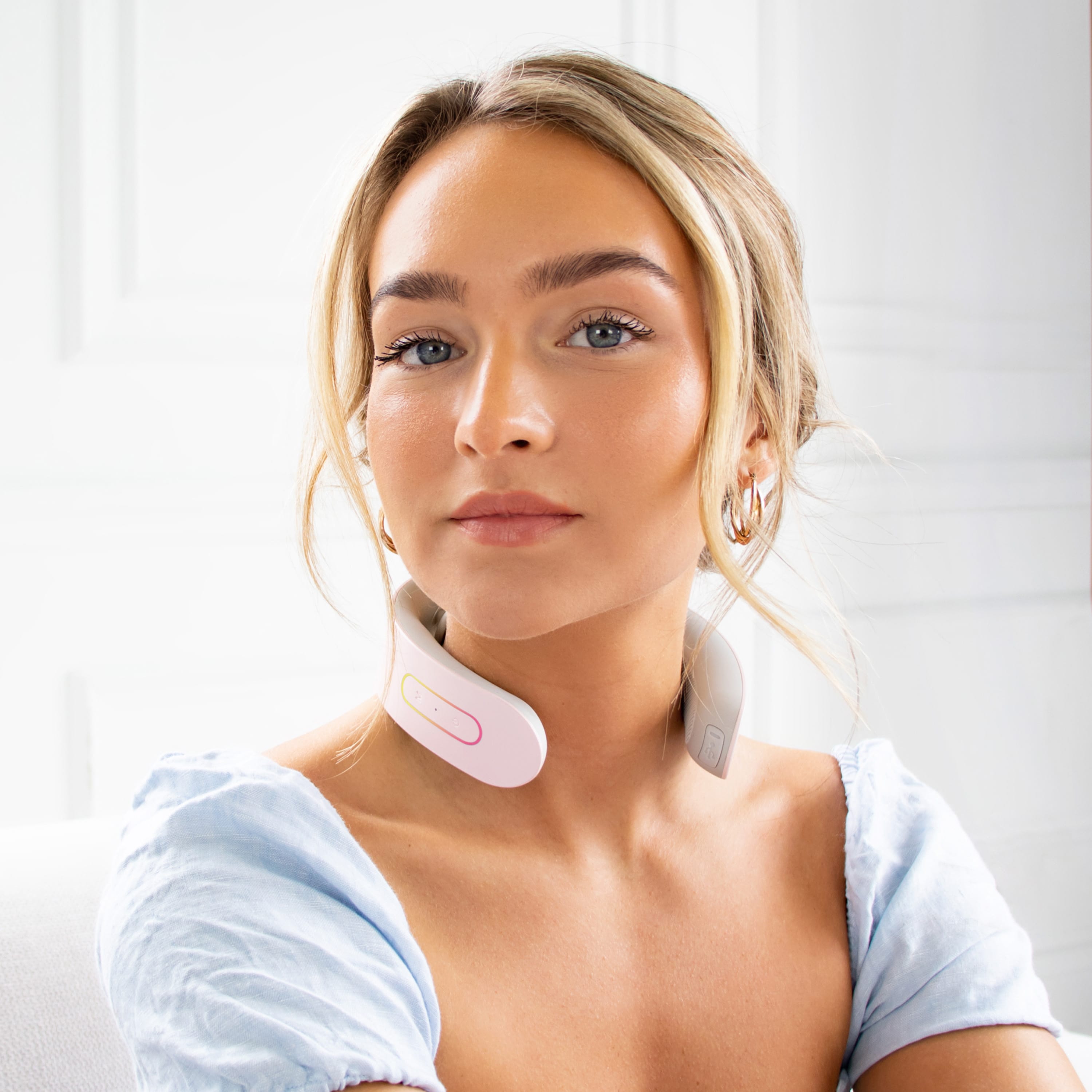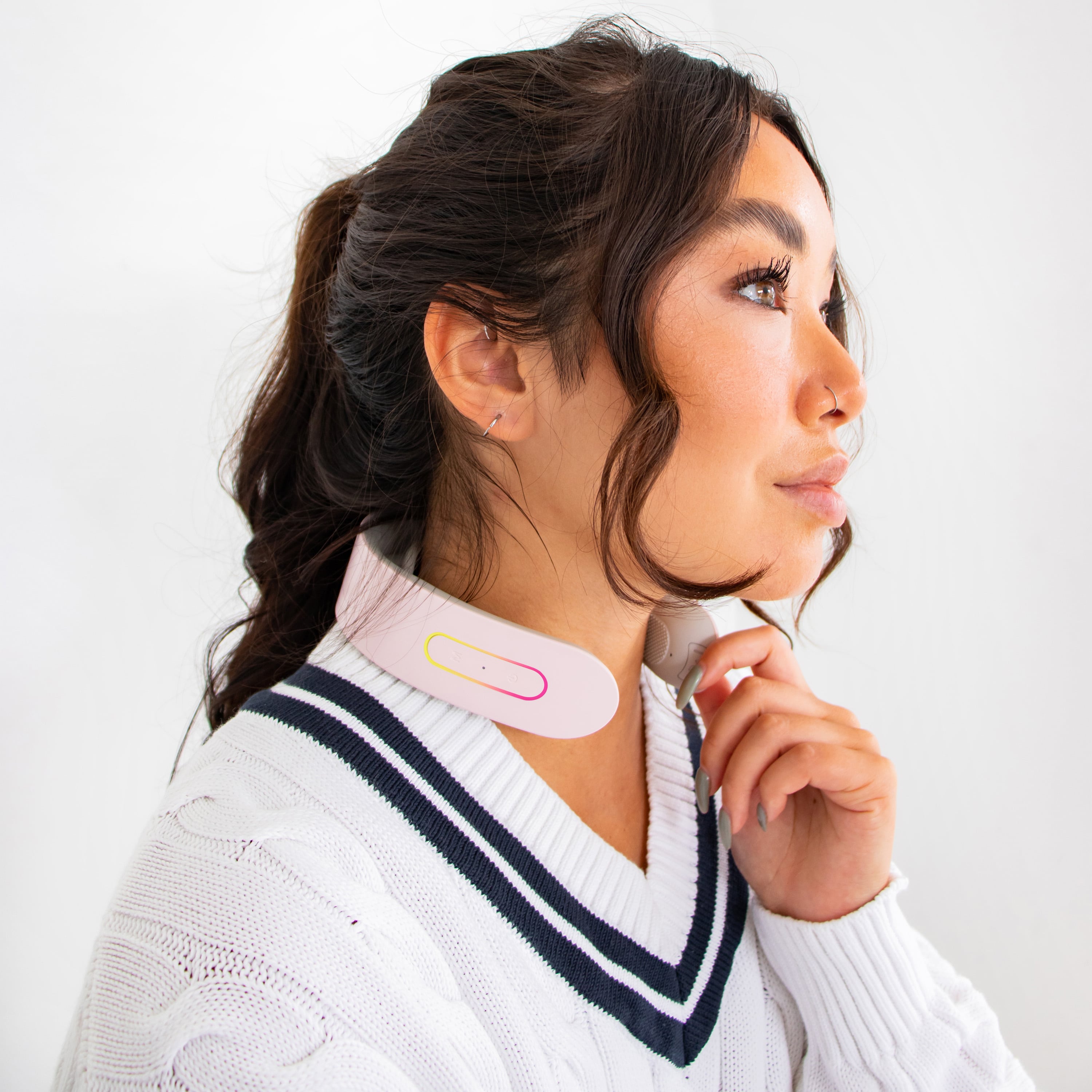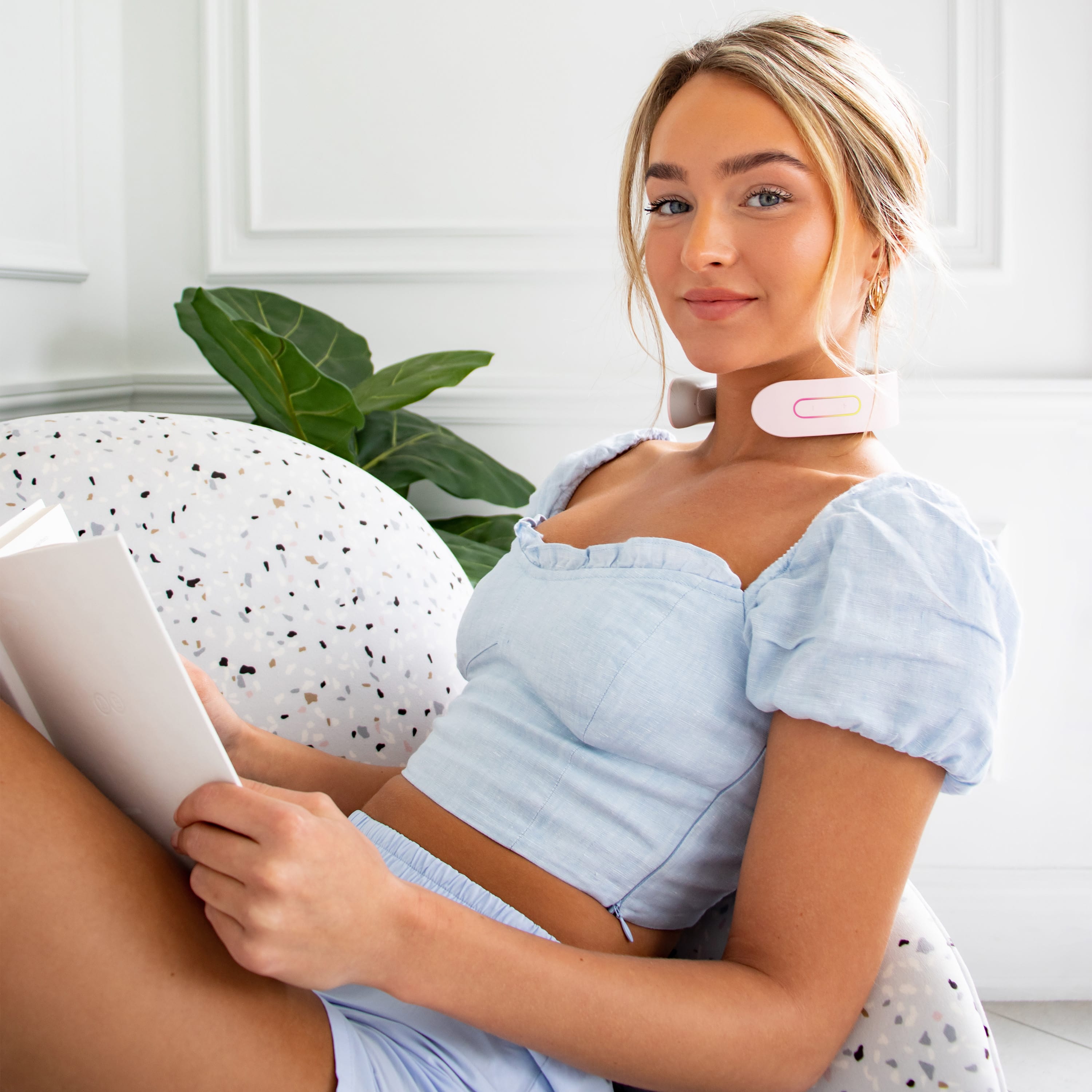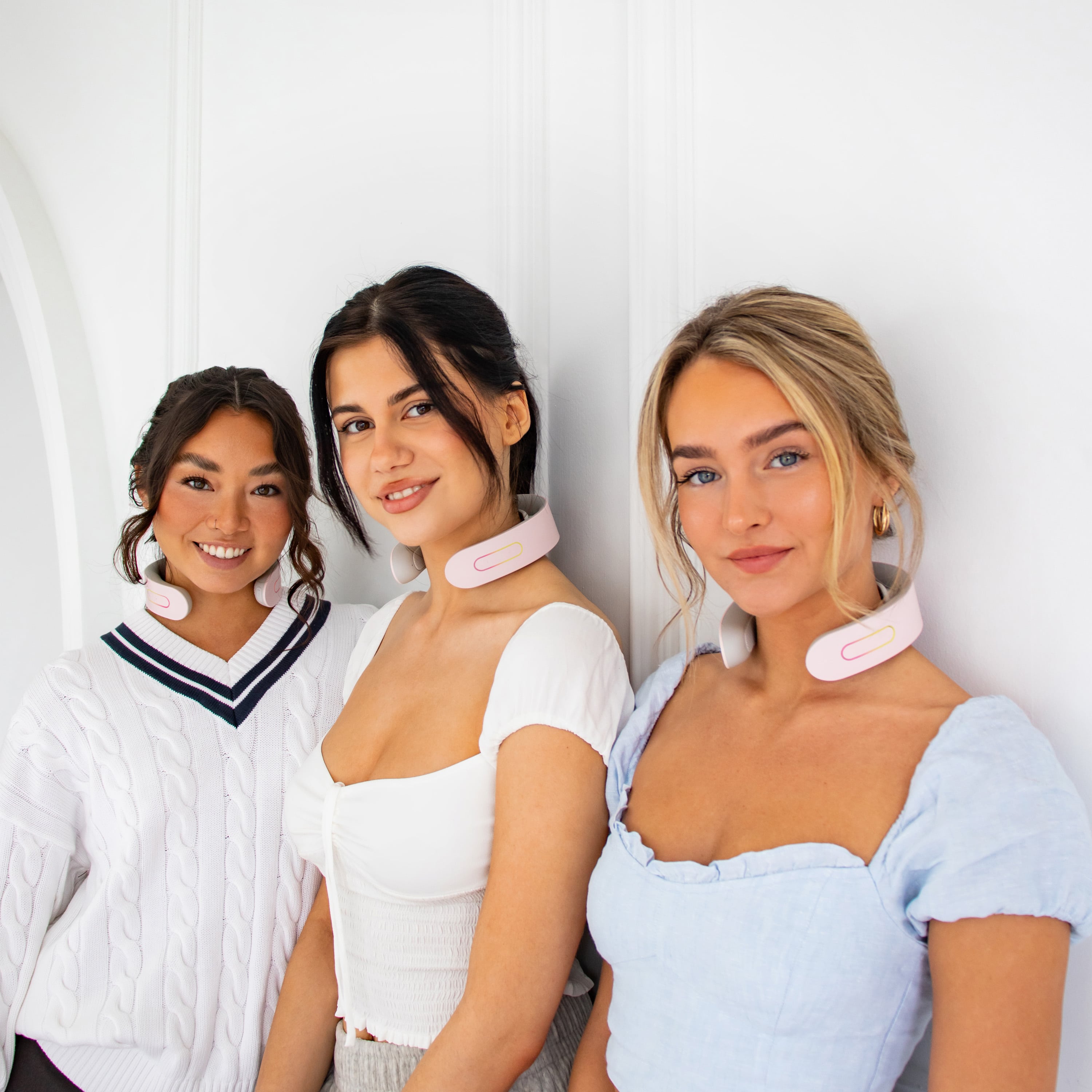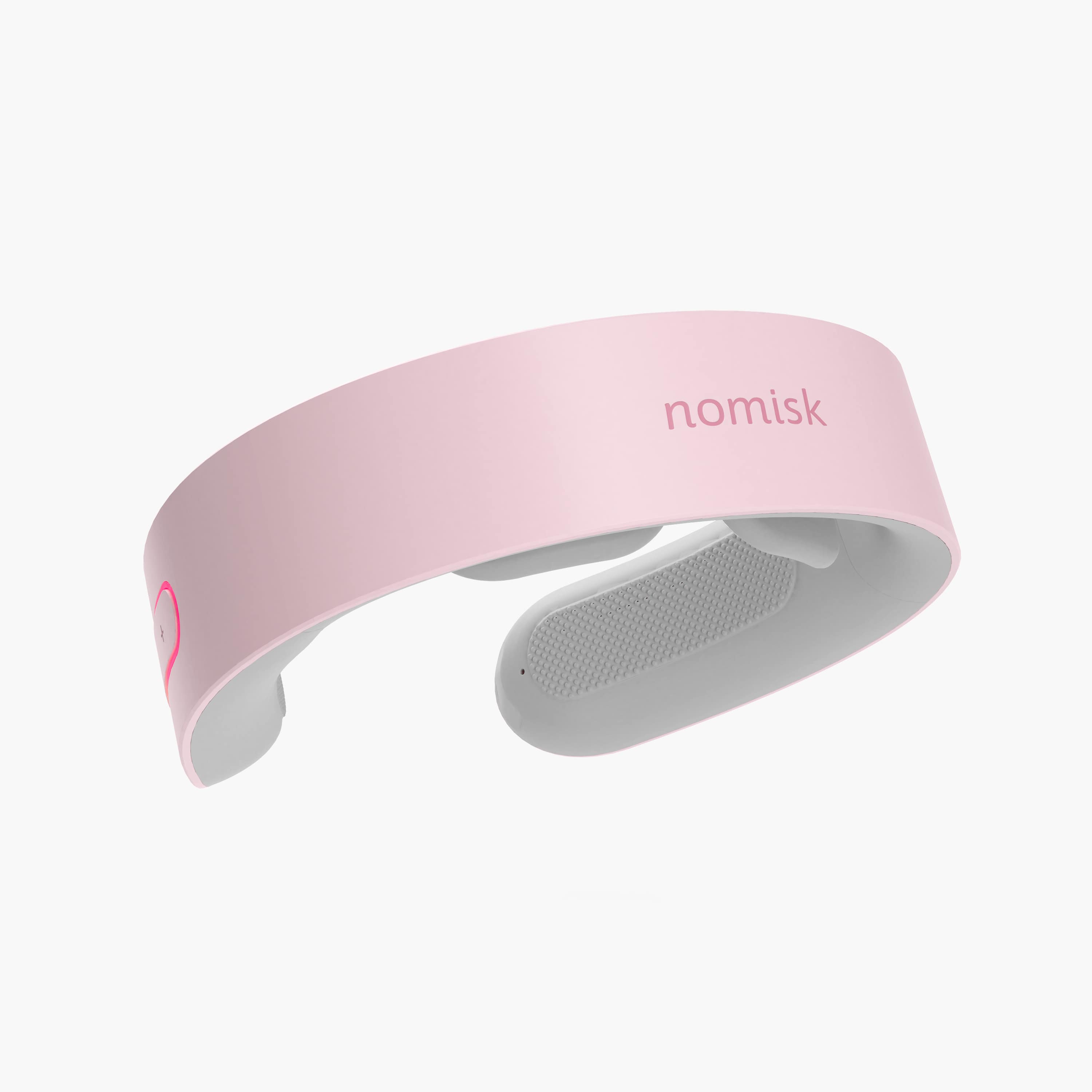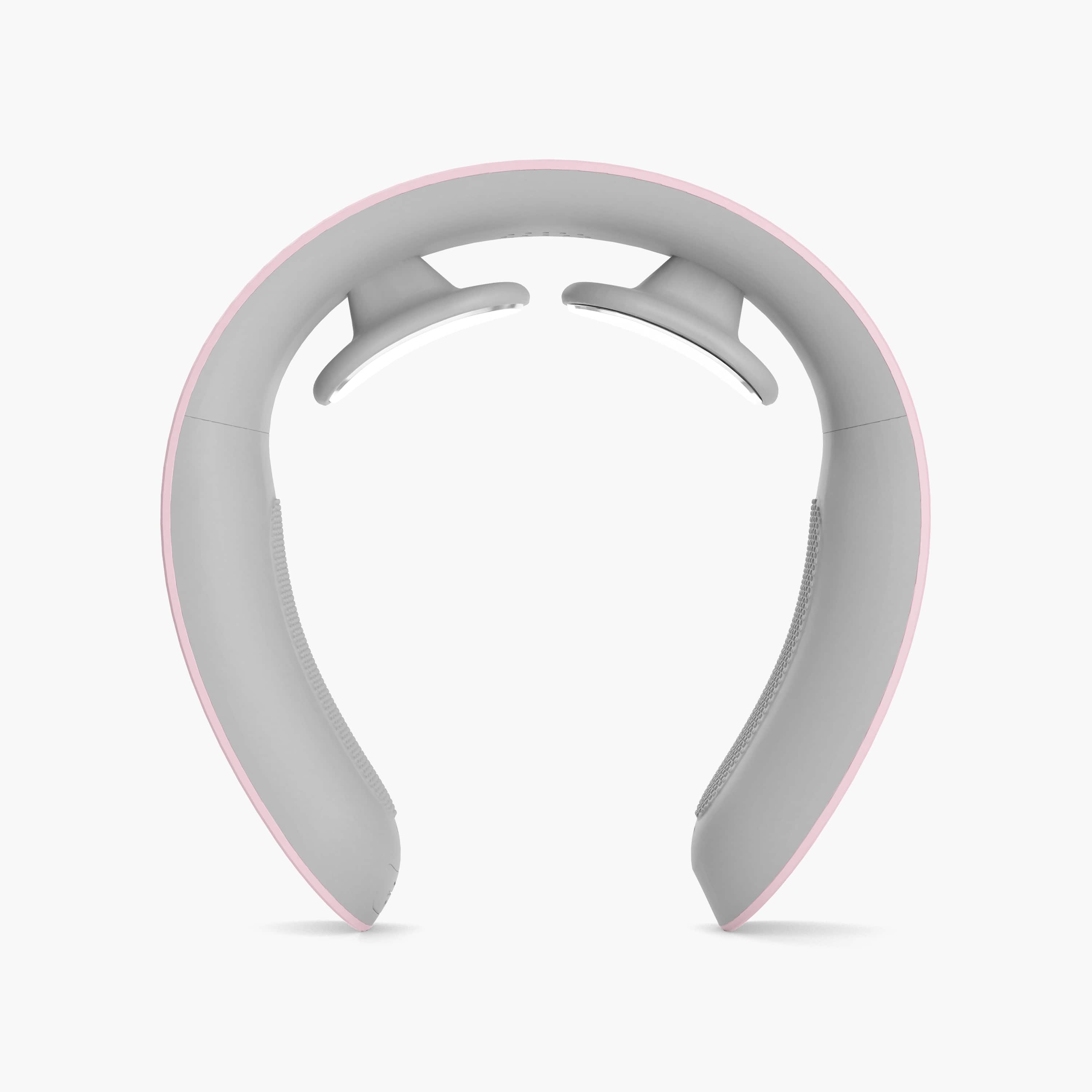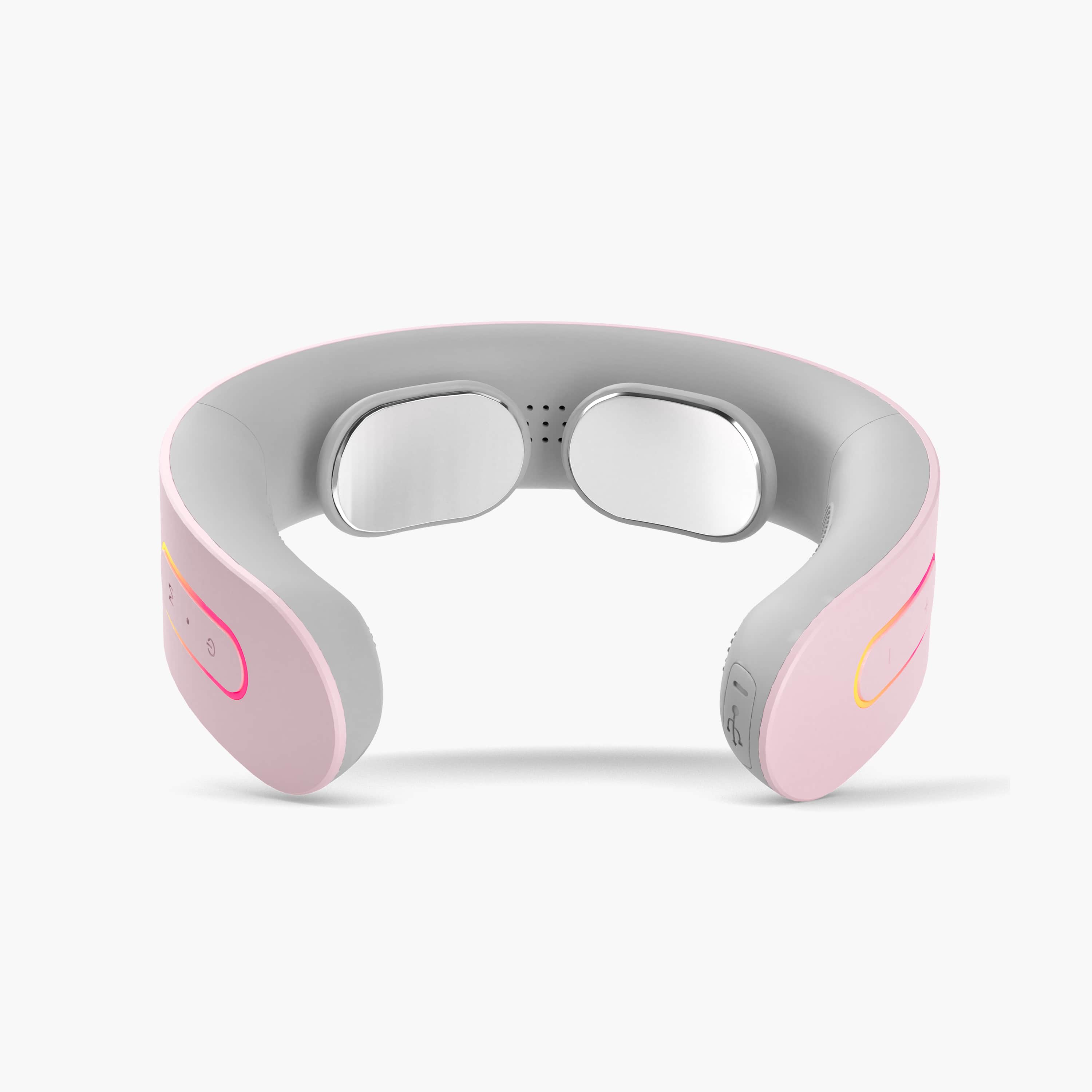 ---
Stress and tension often build up in her neck, reminding her of every challenge faced.

Luna, with its specialized heat and massage therapy, is your way of sharing the load.

Give her the gift of unwinding and showing her just how much you understand.
Reviews
Awesome customer experience
I saw an ad for their Maia product and saved the link for later as a gift for my wife. Checkout and shipping were a breeze with an Apple Pay enabled checkout process. Immediately I received confirmation emails about the status of my order and it shipped within 24 hours.
Best product
Easy to find the recommmend product for my girlfriend. Shipping is quick, plenty of information on products and tons of reviews to read up on if unsure of products. I felt very confident on my purchase!
This is a NEED, not a want
I recently ordered the Nomisk Maia for my friend, and I was thrilled with its speedy arrival. The packaging was beautiful. Maia has been a game-changer for her. Its sleek design and versatility make it perfect for use on the go. It allows for personalized comfort, and the long-lasting battery life is a huge plus. Safety features also give us peace of mind.
Great product!
As buying anything new I was a bit skeptical about buying anything from the internet, we've all had horror stories of items not meeting their expectations. I'm glad to say that the maia was just what we hoped. It's helped my partner through her time of the month and she loves it! Certainly earned brownie points for that! Would certainly recommend!
I love it!
Awesome product! I get really bad menstrual cramps. It has helped ease my cramps and makes me feel better during my menstrual period. I also love the warming feature of the product as I get cold rather easily.
Good products, fast shipping
Shipping was very fast. Delivered in two business days. Customer service was quick to reply and helpful as well when I had an inquiry. Most importantly, my partner said Maia was definitely helpful for her cramps . Would recommend to anyone wondering whether or not to buy.
10/10 product
My girlfriend had just started her period literally the day after it arrived and she used it immediately. It helped relax her and soothed her pain real well! I'm glad that I got this for her and it was worth every penny!
Christmas gift for a loved one
I wanted to get a great Christmas gift for my girlfriend and this just stood out from the rest, ordering online was a breeze and the product was shipped out fast. It was a great online shopping experience.
Love the Maia
Really appreciate this product! Pain and bloating during my cycle have always made it really tough for me to be active and do daily tasks but with Maia, I've been able to get loads of relief in a short space of time. It's really comfortable and convenient. Not sure how I've gotten through my cycles without this before!
Best purchase for my wife
I was recommended by a friend that Nomisk products would make a huge difference for my wife during her time of the month, and I'm so glad I listened. I purchased the Maia, Luna, and Mocha weighted bear, and I can confidently say that I wish I had ordered them sooner!
Game changer!
This product has been really helping out my significant other with her terrible cramps! I'm excited to check out some other stuff I might get her since she had a good experience with Maia!
Got this for my girlfriend
Got this for my girlfriend. Best decision ever made. She loves it and uses it almost every day. She was complaining a lot about cramps and stuff before she got it, but now because of the Maia skys are bluer and grass is greener.
I get migraines about 4-5x a week!
I just got the Luna and so far it has helped so much. I'm always asking my husbands to massage my neck when I have a migraine to help relieve some pressure. The Luna has helped so much and I would totally recommend it. I want to get the kore next to see if that can help even more!
Highly recommend!
Recently purchased because my friend has bad cramps during that time of the month and I wanted to help with that so I found this product after searching for awhile, was a bit skeptic at first but the reviews reassured. Everything was quick and easy, highly recommend!
Great experience
I've been seeing ads for Nomisk products over the last few weeks and decided to purchase something for my significant other. The website is user friendly, aesthetically pleasing, and the checkout process is seamless. I knew exactly what I was there to buy so the whole process from typing in the website to the order being placed took about 40 seconds. We can't wait to get this product!
The ideal gift for her
I had been searching for a cute and useful gift for my girlfriend and this company was amazing. From a great selection to outstanding customer service and fast shipping. It's the perfect place for anyone in the gift giving mood.
Great product!
Fast shipping, great customer service. Product works as advertised and my girlfriend couldn't be happier with it! She has severe cramps during her periods each month and this really made her feel comfortable and relaxed. No more hot water bottles! Thanks Nomisk!
Great products from a great company!
I was a little skeptical about trying the Maia belt for menstrual cramps when my husband surprised me with it, but it turned out to be an amazing necessity for me! Once I found out about Kore for headaches I just had to try it next. The entire checkout process was quick and effortless, and even included a discount with quick shipping. I'd recommend this company for any of their products and can't wait to try any of their future products!
For the wife
As a husband finding this product was great. The website made the process seamlessly easy and I recommend all husbands and fathers to check out these products.
Girlfriend adores their products
My girlfriend suffered immense pain from her monthly cycle till the point she had to take painkillers to be able to work normally. Nomisk Maiai has helped her relieve pain and the ability to be able to take it with her anywhere has helped her boost her confidence to be able to do anything she wants.
Frequently Asked Questions
When will my order arrive?

Orders will arrive within 1-5 business days. They are shipped from our warehouses in the United States.
What is your return policy?

We have a 30-day money back guarantee that covers all of our products. If you're not over-the-moon satisfied, every penny goes right back into your pocket. No questions asked.
How do your products work?

Our products are natural and they all use targeted heat and massage therapy. They work by improving blood flow, releasing tight muscles and blocking pain signals from being sent to the brain.
Are your products safe to use?

Since heat and massage therapy is natural, our products provide safe and effective relief.
Our devices are covered by a complimentary 2-year manufacturer's warranty. If you experience any issues, we will replace the product for free.